Our Team
Randy Owen
President and CEO
Randy Owen is President and CEO of Global Medical Response. He previously held roles as president of ambulatory services, chief financial officer and executive vice president of Envision Healthcare. He was appointed executive vice president and chief financial officer of AMR in March 2003. He joined EmCare in July 1999 and served as executive vice president and chief financial officer from June 2001 to March 2003. Before joining EmCare, Owen was vice president of Group Financial Operations for PhyCor, Inc. in Nashville, Tenn. from 1995 to 1999.
Owen has more than 20 years of financial experience in the healthcare industry. He received an accounting degree from Abilene Christian University.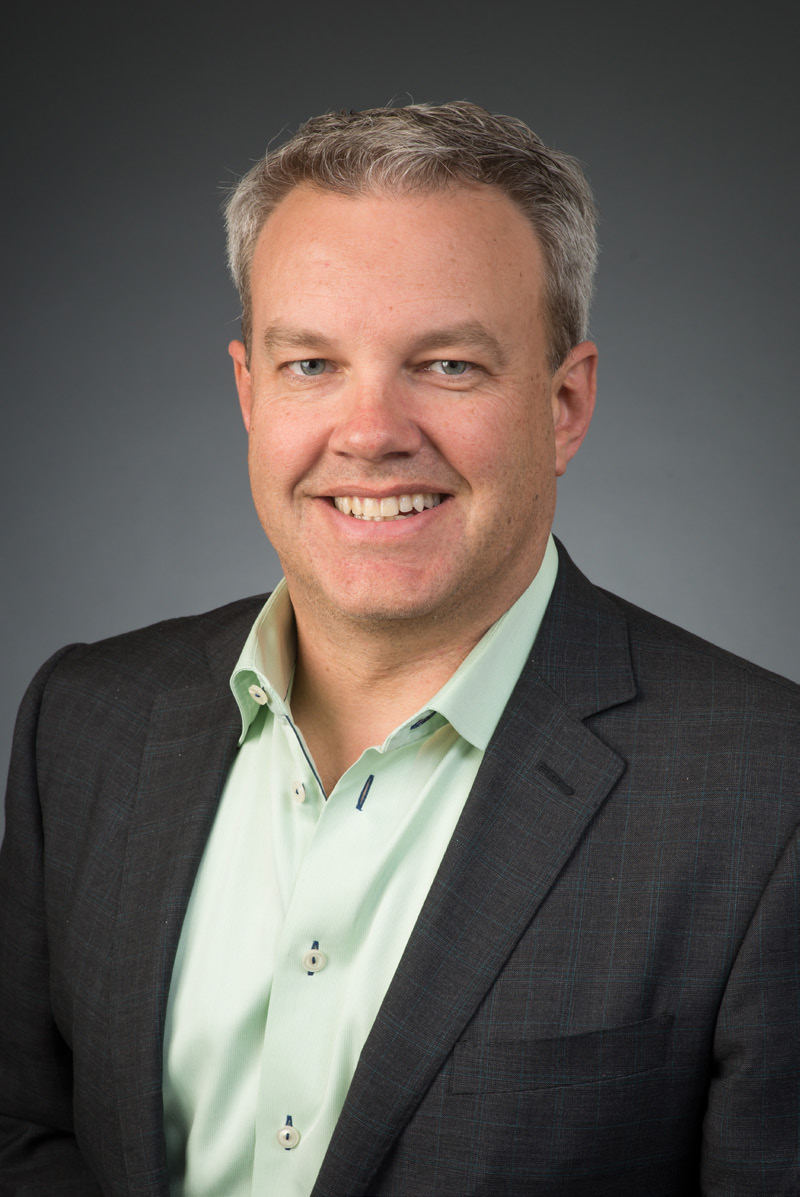 Edward Van Horne
Chief Operating Officer
Edward Van Horne is known throughout the industry for his innovative approach to EMS system design and focus on clinical excellence.
Van Horne began his career as an EMT, later becoming a Nationally Registered Paramedic, and has held numerous roles in the Emergency Medical Services field. Prior to being named president and CEO, Van Horne served as the CEO of AMR's South Region where he directed operations from Florida to Arizona. Van Horne also served as AMR's Vice President of Business Development for the West Region and from 2002 to 2005 he served as the Director of Operations for AMR in San Bernardino County, CA.
His leadership has earned wide respect throughout the industry for his handling of emergency medical communications and operational components during major catastrophic events—most recently, the unprecedented back-to-back hurricanes, wildfires and nationwide mass casualty incidents. Under Van Horne's leadership, AMR serves as the prime contractor with the Federal Emergency Management Agency (FEMA).
Van Horne also has a history of success developing operational and sponsorship relationships with multiple major national teams including the Dallas Cowboys, the San Diego Padres, Miami Dolphins, INDYCAR and NASCAR among others.
He holds a bachelor of science in Health Systems Administration from the Rochester Institute of Technology and earned his MBA in Business Administration.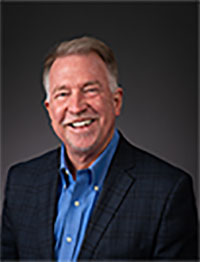 Ed Racht, M.D.
Chief Medical Officer
Dr. Ed Racht has been involved in Emergency Medical Services and healthcare systems for more than 30 years. He currently serves as Chair of the Texas EMS, Trauma and Acute Care Foundation, an organization that provides advocacy, strategic planning and healthcare system credentialing in the State of Texas.
Dr. Racht has been Chief Medical Officer for American Medical Response (AMR) since 2010. Prior to this role, he served as the Chief Medical Officer and Vice President of Medical Affairs for Piedmont Newnan Hospital in metro Atlanta. Dr. Racht was the first full-time Medical Director for the Austin/Travis County Emergency Medical Services System, where he spent 13 years. The System was nationally recognized in the Institute of Medicine's Report on the state of emergency care for its collaborative approach to challenging healthcare integration issues.
Dr. Racht received his undergraduate and medical degree from Emory University in Atlanta and completed his residency at the Medical College of Virginia.
Dr. Racht is the recipient of numerous awards including being named EMS Medical Director of the Year for the State of Texas, the American Heart Association's Paul Ledbetter MD Physician Volunteer of the Year Award and was named a "Hero of Emergency Medicine" in 2008 by the American College of Emergency Physicians. In 2015, he was the first recipient of the Joseph P. Ornato Excellence in Clinical Leadership Award, and in 2011 received the Slovis Award for Educational Excellence by the U.S. Metropolitan Municipalities Medical Director Consortium. He is also the third Inductee in the Texas EMS, Trauma and Acute Care Foundation Hall of Fame.
Michael Preissler
Chief Financial Officer
Michael Preissler has served in healthcare services for both fixed wing air, rotor wing air and ground transportation for 10 years and has more than 21 years of accounting, finance, strategy and operations experience. Prior to his role at GMR, he served 10 years at Air Medical Group Holdings. Preissler has been responsible for all aspects of finance, accounting, revenue cycle, government affairs, information technology, employee benefits and risk management.
Prior to joining Air Medical Group Holdings, Preissler was the Director of Finance for Brand Energy & Infrastructure Services, a private equity backed company in the industrial services industry. He also held a variety of management positions during his six years at Delta Air Lines, including corporate finance and strategy, operations and network planning.
Michael was previously a C.P.A. in the audit and assurances area of Deloitte. He has a degree in Accounting with a second major in Sociology from the University of Notre Dame and an MBA from the Yale School of Management with an emphasis in Finance. He has also been a licensed fixed wing pilot.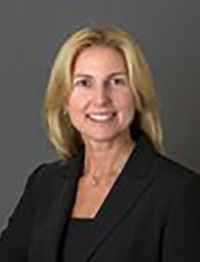 Jennifer Mardosz
Chief Compliance Officer
As Chief Compliance Officer, Jennifer Mardosz is responsible for all aspects of the company's ethics and compliance program including governance, communications, investigations, training, audit and monitoring, due diligence, and integration. She joined the company in 2021 after serving in multiple compliance leadership roles for Optum, a subsidiary of UnitedHealth Group, including Chief Compliance and Privacy Officer.
Mardosz has also served as Chief Compliance Officer and Senior Vice President for DaVita Medical Group, which was subsequently acquired by Optum. She served also as Chief Privacy Officer and Senior Vice President for Fox Entertainment Group, and Myspace.com during the time it was owned by Fox. Prior to joining Fox, Mardosz was Chief Privacy Officer and Director of Compliance and Investigations for Qwest Communications (now known as Century Link).
Mardosz is a former Assistant United States Attorney in the criminal division for the District of Colorado where her prosecutions focused mainly on crimes against children, kidnappings, fraud, and drug and firearm offenses. She began her career at Sherman & Howard, LLC focusing on employment law.
Mardosz received both her undergraduate and law degrees from the University of Colorado in Boulder, Colorado. She is admitted to practice law in both Colorado and Minnesota.
Sean Tuley
Chief Information Officer
An experienced IT executive, Sean Tuley has more than 19 years' experience spanning provider, IT services, consulting and product organizations, preceded by nine years in leadership roles as an officer in the United States Army.
From 2010 through 2018, he served as SVP and CIO of LifePoint Health, a Fortune 500, $6.5 billion healthcare organization operating 68 community hospitals across 22 states with over 46,000 employees and nearly 2,000 employed providers including regional health systems, physician practices, and outpatient and post-acute facilities.
Following his honorable discharge at the rank of Captain, Sean was accepted into a selective IT leadership development program at Perot Systems, a Fortune 1000 IT services firm, which led to a 10-year career with the company. Sean performed in several senior leadership roles during this time, leading global teams supporting IT, business process, and revenue cycle outsourcing and consulting engagements as well as supporting select acquisitions in the healthcare provider and ambulatory segments.
Sean earned his MBA from Duke University's Fuqua School of Business and his undergraduate degree from The Citadel. He was commissioned as a 2nd Lieutenant in the Corps of Engineers and went on to serve successfully for nearly nine years in several command and staff positions in both domestic and international settings.
Sean engages in formal advisory capacities to help promote and advocate for healthcare innovation and adoption. Recent work includes: Heritage Healthcare Innovation Fund, Federation of American Hospitals IT Task Force, Microsoft Health and Life Sciences Advisory Board, ClearData Advisory Board, Agrin Health Advisory Board, Nashville Technology Council Veterans Executive Committee and the Nashville March of Dimes March for Babies Executive Committee.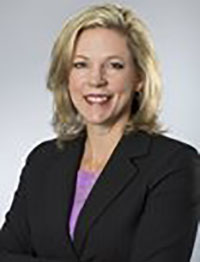 Lisa Jacoba
Chief Human Resources Officer
Lisa Jacoba comes to Global Medical Response with more than 30 years in the Human Resources field. She has extensive experience working as a valued advisor to Board of Directors and executive leadership teams on Human Resources strategies. She has successfully delivered human capital solutions in large, complex, matrixed organizations in more than 50 countries.
From June of 2015 to September of 2019 she served as the Chief Human Resources Officer for CPI Card Group. Prior to joining CPI, Jacoba worked for Western Union from 2006 to 2014. She held roles such as the SVP of Human Resources at Western Union Business Solutions in London, England, in addition to other senior HR executive roles in Denver including the SVP of Global Talent Management. During her time at Western Union, and at CPI Card Group she was responsible for making significant contributions in talent acquisition, employee engagement, organizational design, learning and development, performance management, M&A, HR integration, employee benefits and compensation programs.
Additionally, Jacoba had a distinguished career spanning 20+ years at First Data working in Denver, Chicago and Omaha where she held various global senior Human Resource management roles.
She holds a Bachelor of Science degree in Human Resource Management from Bellevue University and is on the Board of Directors for the Rocky Mountain HR People and Strategy organization.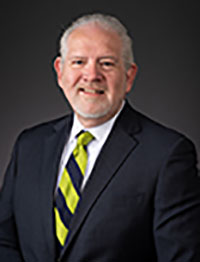 Thomas Cook
General Counsel
Thomas Cook serves as the General Counsel for Global Medical Response.

Prior to serving in his current role, Cook was general counsel for Air Medical Group Holdings since July 2006. Before joining AMGH, Cook served as Vice President & General Counsel for a mid-sized, publicly-traded specialty construction company based in St. Louis, Missouri. He was also a partner in the Corporate/Securities Group at Blackwell Sanders LLP (n/k/a Husch Blackwell).

Cook has an MBA and a JD from the University of Kansas where he also received a BSB in Accounting.

Erik Reynolds
Senior Vice President of Corporate Development
Erik Reynolds is the Senior Vice President of Corporate Development for Global Medical Response, joining the
company in 2020. He has an extensive background in corporate-growth strategy and execution, and brings to the company a deep expertise in mergers and acquisitions, including joint ventures, divestitures, international transactions and strategic partnerships, with a focus on healthcare and life sciences.

Reynold's vision for smart, strategic and organic corporate expansion is fueled by his passion for overseeing complex transactions that maximize enterprise value. His purpose-driven approach to dealmaking propels growth and purposeful diversification by thoroughly sourcing, analyzing, valuing and executing high-impact opportunities.

Before joining Global Medical Response, Reynolds was a Partner in Ernst and Young's Strategy and Transactions Group where he supported healthcarefocused private equity investments and helped
reshape integrated health systems, academic medical centers, and physician practices, among other
healthcare ventures. Over his more than 20-year career, he has been a driving force behind more than
150 buy- and sell-side transactions with enterprise values ranging from $1 million to $10 billion.

Reynolds holds a Master of Science in Accountancy from the University of Virginia and a Bachelor of
Science in International Finance from Brigham Young University.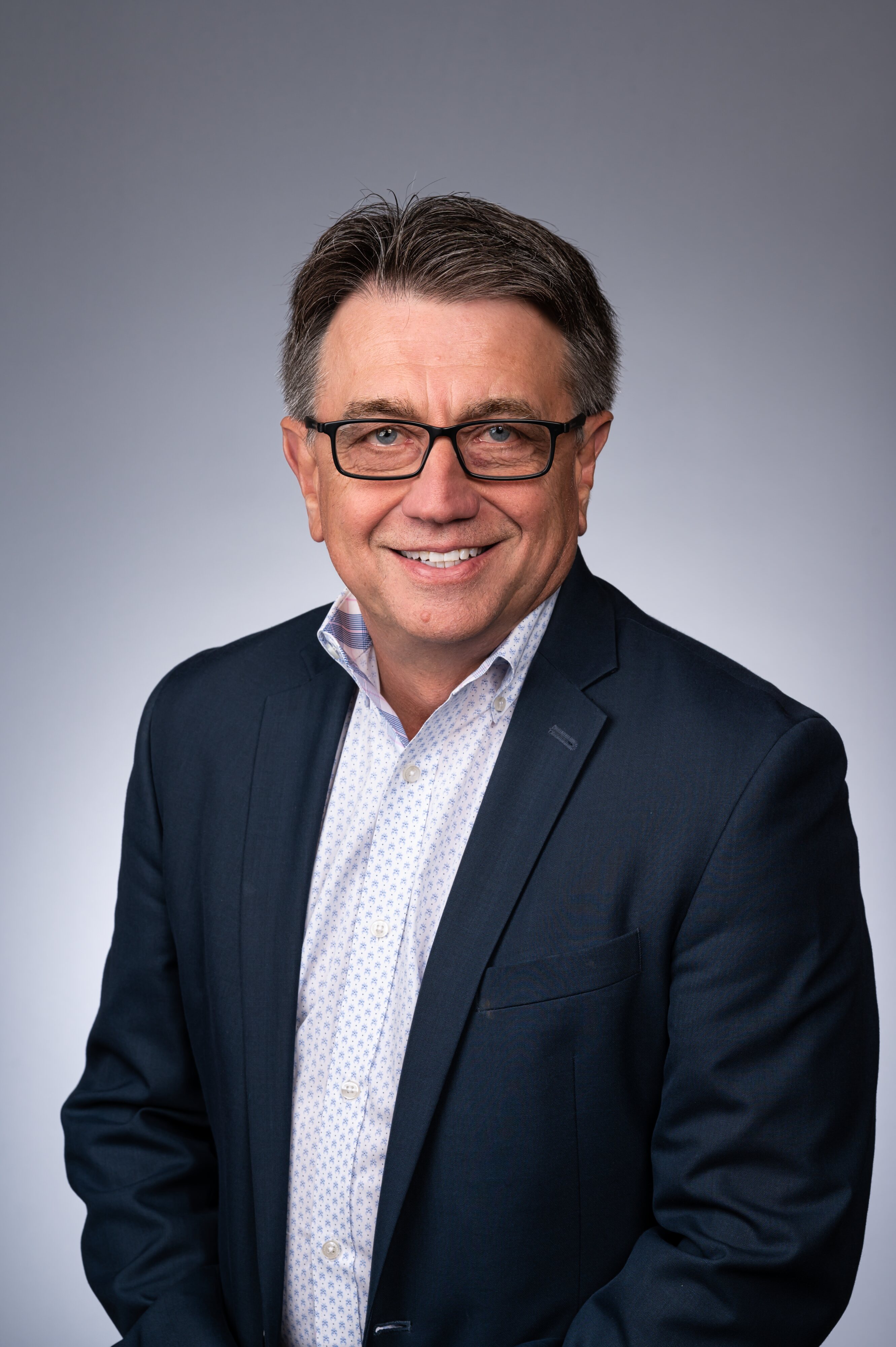 Jeffery McCollom
Senior Vice President of Business Development
Jeffery McCollom has more than 18 years of service in the EMS industry with a distinguished career history.
During his career, McCollom has managed all aspects of EMS operations and delivery of services including fleet maintenance, administration, MIS, accounting, human resources, materials management, safety and risk, and business development in multiple jurisdictions. In McCollom's career outside of EMS, he designed an internal airport logistics process for the Detroit Metropolitan Airport, which opened in 2002. McCollom served as the Managing Partner for a company that provides athletic training for athletes from youth to professionals.