GMR Foundation for Research & Education
New Branding, Same Mission
The mission of the GMR Foundation for Research & Education is to support clinical, education and health-system research designed to improve the care and safety of patients in the out-of-hospital setting. The Education Foundation supports research and educational activities within clinical practices, and promotes initiatives focused on improving patient care and projects that contribute directly or indirectly to the health and wellbeing of communities. 

Donate to the GMR Foundation
Board of Directors
The board of directors is comprised of 11 individuals whose major responsibilities include: facilitating the mission of the foundation, providing leadership, advice and counsel to individuals and communities that are working on Foundation-sponsored projects; reviewing financial reports and setting policy and direction for the foundation; and assisting in fundraising efforts.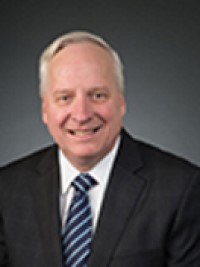 Randy Strozyk
President
Randy Strozyk joined the Board in October 2018 and brings more than 34 years of experience in EMS operations and management. He has been part of the American Medical Response leadership team for 16 years, and currently serves as the company's Executive Vice President of Operations.
Strozyk earned his EMT/Paramedic certification and worked on an ambulance while studying microbiology at Washington State University. He later earned an MBA from California State University. He has been heavily involved in the American Ambulance Association for nearly two decades and is the current secretary of the organization.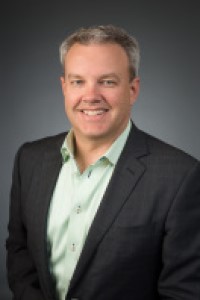 Ted Van Horne
Past President
Edward Van Horne has served on the Board since 2015 and is known throughout the industry for his innovative approach to EMS system design and his focus on clinical excellence. Van Horne is the Chief Operating Officer for Global Medical Response and the President and CEO of AMR.
He previously served as the CEO of AMR's South Region where he directed operations from Florida to Arizona. He also served as AMR Vice President of Business Development for the West Region and from 2002 to 2005 he served as the Director of Operations for AMR in San Bernardino County, CA. Van Horne's leadership earned wide respect during the California wildfires for his divisions handling of emergency medical communications and operational components during the largest evacuation in the states history. He holds a bachelor of science in Health Systems Administration from the Rochester Institute of Technology and earned his MBA in 2001.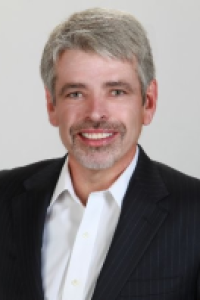 Mark Bruning
President Emeritus
Mark Bruning is an accomplished healthcare CEO, now partnering with the founders of a Colorado-based development stage medical device company. Bruning has held numerous health care leadership roles, most recently successfully leading a private equity owned pediatric healthcare company to significant growth in 26 months, resulting in a successful exit at an attractive industry multiple. Previously, Bruning led American Medical Response, the nation's largest ambulance provider with more than 14,000 caregivers serving more than four million patients annually.
Bruning holds a Master of Business Administration degree from the Kellogg School of Management at Northwestern University. He also sits on several boards and community organizations, both non-profit as well as entrepreneurial business ventures in the telemedicine, software and medical devices space.
Susan Morris
Financial Officer/Treasurer
Susan Morris joined AMR in November of 2003 and currently serves as Vice President of Finance, Operations. In this role, Morris serves as the finance leader for the Rural Metro Fire Division where she coordinates ongoing financial analysis for operations, interpreting and presenting relevant financial data and creates the annual operating plan and monthly/quarterly forecasts.
Susan has a long history of financial leadership experience with the company spanning strategic planning, budgeting, forecasting, and project management for the corporate support departments, the previous Evolution Health division as well as the Fire Operations. Prior to joining AMR, Morris worked for Norwest Bank, MCI, and EDS in various financial capacities. Susan received a bachelor of science in Finance from Kansas State University.
Sean Toner
Secretary
Sean Toner has managed communications efforts for political parties and corporations around the globe. Sean has worked on the political campaigns of many dignitaries including President George W. Bush, presidential contender Bob Dole, Hungarian Prime Minister Victor Orban, and French President Nicolas Sarkozy. Sean was named a national rising star by Campaigns & Elections magazine after he engineered a nationally recognized get-out-the-vote program that resulted in the largest gubernatorial vote received in Colorado history.
Toner served in the U.S. Army and he attended reconnaissance, airborne, ranger, desert and jungle warfare training and was awarded the Army Commendation Medal for Valor for his actions during Desert Storm. Sean and his wife Laura helped establish Project El Crucero, a 501c3 which supports the needy in Nicaragua.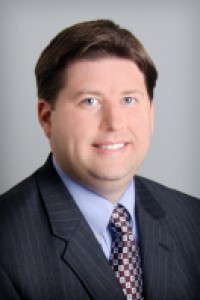 Brian Clemency
Board Member
Dr. Brian Clemency DO, MBA, FACEP, FAEMS, has been involved in prehospital care for more than 20 years. He began his career as a firefighter and emergency medical technician. He is double boarded in Emergency Medicine and Emergency Medical Services.
Dr. Clemency is the Associate Medical Director for AMR of Western NY, an Associate Professor of Emergency Medicine at the University at Buffalo and a member of the Board of Directors of the National Association of EMS Physicians (NAEMSP). He has authored 19 peer reviewed publications on a variety of EMS topics.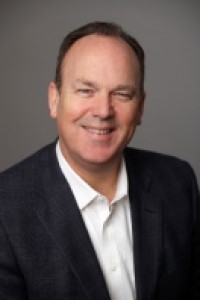 Brian Webster
Board Member
Brian Webster is a Seattle-area native and graduated with a BA from the University of Puget Sound and an MBA from Seattle University's Albers School of Business. After six years working for Boeing's Military Airplane Division, he moved from Boeing to Physio-Control, where he joined their mission of providing critical tools to lifesaving teams.
During a twenty-four-year period, Webster worked in various roles at Physio-Control, including vice president of Operations, vice president of Commercial Sales, vice president of Global Marketing, President and CEO. After leading the company through an acquisition by Stryker, he moved to a new challenge leading start-up med-tech company Kestra Medical Technologies.
Lynn White
Board Member
Lynn White is the National Director of Clinical Practice for American Medical Response, and Adjunct Assistant Professor at The Ohio State University School of Medicine where she was the Clinical Research Manager in the Department of Emergency Medicine prior to joining the AMR clinical team. During her career she has worked in Pediatrics, Neonatology, High Risk Obstetrics, Critical Care, Trauma, Emergency Medicine and Air Medical Transport.
She is a member of the National EMS Advisory Council (NEMSAC), the National EMS Information Systems (NEMSIS), the Cardiac Arrest Registry to Enhance Survival (CARES) and participates on the Mission Lifeline Resuscitation Subcommittee and EMS Caucus. Lynn has served on the editorial board for Prehospital Emergency Care since 2002, and recently completed two terms on the NAEMSP Board of Directors. She is a co-author of the National EMS Research Agenda for the Future, and the AMR Foundation's Program Director for the HeartRescue Project.
Ron Thackery
Board Member
Ron Thackery joined the Board in 2018. He is the CEO of a consulting group that focuses on EMS agencies as well as insurance, risk management and loss control. In addition, Thackery serves as COO for the law firm Pozo-Diaz & Diaz. During his 23-year tenure at AMR, Thackery had responsibility for safety, risk management, procurement and controlled substances administration.
Thackery served on the Board of Directors for the National Safety Council and chairs the Professional Standards and Research Committee of the American Ambulance Association. He is the Chairman of the Board for the College of Emergency Services in Oregon. Prior to his service at AMR, he was Senior Counsel to Federal Express. Thackery holds a BA in humanities from Christian Brothers University and a JD from the University of Memphis.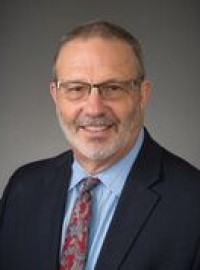 Scott Bourn
Board Member
Scott Bourn PhD, RN, FACHE has a diverse background in emergency medical services, emergency & critical care nursing, and education. His career roles include: field paramedic, emergency department and critical care nurse, EMS system coordinator, director of a university EMS degree program, and senior clinical executive for two large national health delivery organizations. Dr. Bourn currently serves as the Vice President of Clinical Quality & Impact at Securisyn Medical and Senior Quality Consultant at ESO Solutions.
Dr. Bourn has held numerous regional and national leadership positions including: Colorado State EMS and Trauma Advisory council for nine years (5 as Chair); National Association of EMS Educators Board 2007-2015 (President 2013-2015); Liaison to the National Association of EMS Physicians Board 2013-2015; Advocates for EMS Board 2010-2013 (President 2012-2013).
Becky Blackett
Board Member
Becky Blackett is the first and only Executive Director for the AMR Foundation for Research and Education. Prior to directing the foundation, she spent two years successfully organizing and growing the AMR annual golf tournament. She was instrumental in bringing the tournament under the auspices of the AMR Foundation for Research and Education in 2012.
Becky currently serves as the Administrative & Finance Section Chief, on a Disaster Medical Assistance Team (DMAT), under the department of Health and Human Services (HHS), Assistant Secretary for Preparedness and Response (ASPR). DMAT teams function much like the National Guard, and provide medical care during National Disasters. Among other career positions, Becky has worked within AMR as an Administrative Assistant for the Denver AMR Ambulance Operations, and as an Administrative Supervisor with Air Ambulance Specialists.
In 2014, Becky took the position of Executive Director for the AMR Foundation for Research and Education. She has run the AMR Foundation for Research and Education's annual golf tournament fundraiser since 2010, increasing donations by nearly $300,000 since her first year running the tournament. Now the event brings in close to $350,000, providing crucial funding for the AMR Foundation for Research and Education initiatives.
Becky holds a Bachelor of Science in Business Administration with an emphasis in Finance from Regis University.
Golf Tournament
With your support, we can assist in educating the next generation of EMS providers by offering crucial funding for research and education.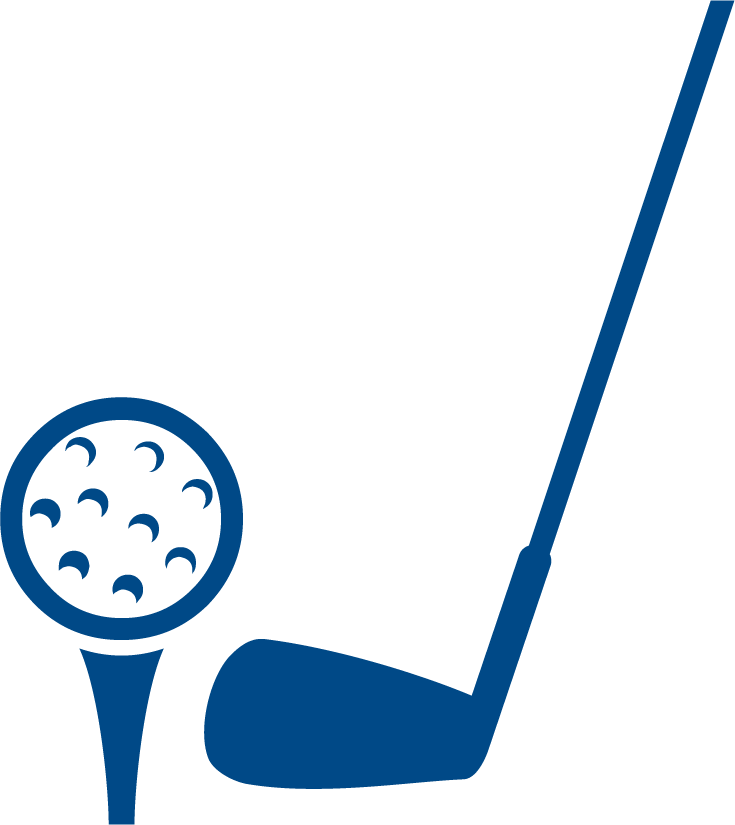 Become a Golf Tournament Sponsor!
2022 Sponsorship details coming soon! We appreciate your support.
This year we will again be hosting an on-line silent auction. If you have donations, please email Becky.Blackett@amr.net
Thanks for your support!
Foundation work made possible by your generous support during our 2019 fundraiser included:
$5,800 in equipment grants
Aims Community College Paramedic Program, McGrath Video Laryngoscope
St. Anthony Hospital Paramedic Program, Laerdal Airway Management Trainer
Disaster Management Institute and Center for Simulation (Community College of Aurora), Ferno Bags
$26,000 in professional development scholarships, to attend the Annual National Association of EMS Physicians Meeting (NAEMSP), San Diego, CA January 2020
$90,000 in tuition scholarship grants for EMT and paramedic students:
Glendale Community College, Glendale, AZ
Great Lakes EMS Academy Kent County EMS, Grand Rapids, MI
Oregon Tech, Klamath Falls, OR
Ventura College, Ventura, CA
Pueblo Community College EMS Department, student scholarship funding
We sponsored a Sudden Cardiac Arrest SCA Symposium in Riverside, CA, designed for first responders and their community partners. During the symposium we covered cutting edge continuing education on the latest science behind SCA survival, presented by leading medical experts from around the county.
Foundation Grant Recipients