Military
We recognize that Veterans bring a unique skillset to the workforce — leadership abilities, mission-driven values and the ability to thrive in challenging environments. Those are the skills we're looking for at GMR.
Passion. Commitment. Purpose.
An EMS career will provide you with the opportunity to use your unique skills while making a difference in your local community. GMR is hiring across our family of solutions with the opportunity for career advancement. On this page, you can hear from some of our Veterans and learn how they used their military skills to transition into a career in EMS.
Honoring our Veterans
GMR is a founding partner of the National Medal of Honor Museum, which serves as the only national institution dedicated to the extraordinary stories and legacies of Medal of Honor recipients.
Put your Civilian Career on the Fast Track.
GMR is proud to partner with Camp Liberty to provide military veterans with the opportunity to transition into a career within Emergency Medical Services. Camp Liberty's free, four-week training allows individuals to train with other military veterans from all branches in a highly immersive, residential environment. Upon completion, all graduates will have a job waiting for them within GMR.
Start your path to continue your service to others at Camp Liberty. For more information, please email careers@gmr.net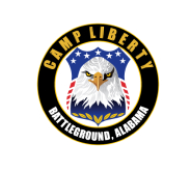 Your Future in EMS
We Proudly Salute Veterans.
Veterans have a passion for serving others. See how Chief Pilot Tim Jenkins and Communications Manager Tiffiny Mallett-Daniel have successfully transferred their military skills into a career in EMS
Meet Our Veterans
We're committed to hiring veterans and love to hear how they translated their military skills into a career with EMS
Join Our Team of First Responders
Why GMR?
With more than 35,600 employees, Global Medical Response is the industry-leading air, ground, specialty and residential fire services and managed medical transportation organization in the country. Our caregivers are part of extraordinary stories every day. We're looking for EMS professionals who want to make a difference. If you want to be part of our story, apply today.
We value the professionals who work for our organization and offer competitive benefits including:
Healthcare. Medical, dental and vision coverage
Life Insurance. Basic life insurance for employees and their family members
Retirement. Company match 401(k) retirement savings plan
Education. Education assistance, comprehensive training and continuing education programs