Stars of Life
The Stars of Life program honors EMS professionals who have gone above and beyond the call of duty. Our Stars represent the best of the best as their stories speak to our mission of providing care to the world at a moment's notice. Congratulations to our GMR Stars.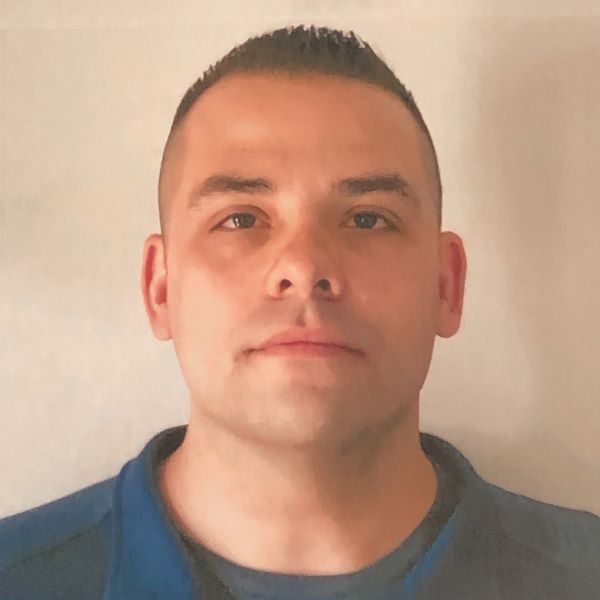 Adam Martin, Paramedic
2020 Stars of Life Recipient
Adam Martin is being honored as a Star of Life for his heroic action in saving a cardiac arrest patient on the roof of a mid-rise building. In a tense situation, the patient perilously close to the edge of the hot-tar roof, a 50-ft drop just inches away, Adam took over directing the life-saving interventions, performed numerous invasive procedures and coordinated medical direction. He and his AMR Western New York crew worked in coordination with the local fire department and were able to use the department's ladder-truck bucket to lower the patient to safety and eventual recovery.

Diligent training and constant drilling on techniques in various situations are key contributors to Adam's successful intervention in this case and his continued work with AMR Western New York. His actions, among others involved in this life-saving act, were recognized with a local award.

Adam has spent his entire 10+ year EMS career with AMR, progressing his certifications and growing as a clinician. He serves as an ambassador of the company and his profession. His supervisors and colleagues view him as a natural leader always ready to assist with trainings within AMR or with outside agencies.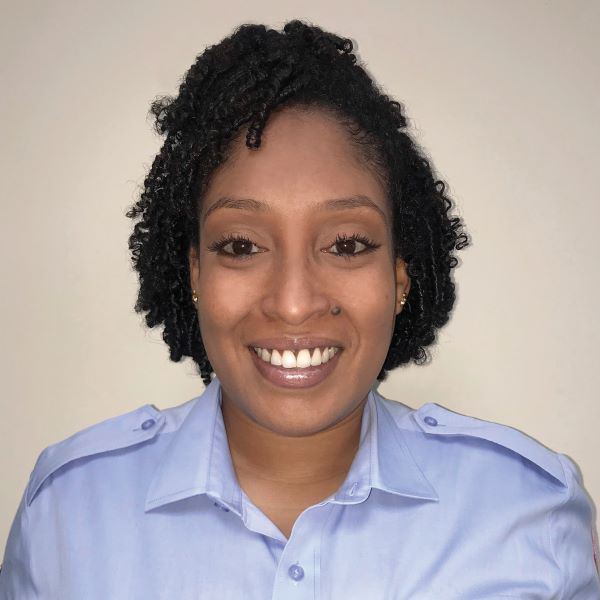 Amira Drakes, EMT - Preceptor - AFOS
2020 Stars of Life Recipient
Amira Drakes is being honored as a Star of Life for the difficult delivery of a baby. Responding to a pregnancy call, Amira took over when the mother's amniotic sac burst on the way to the hospital. She leapt to action. She prepared to deliver the baby then and there but realized the child's head was stuck in the birth canal. Her training took over and she was able to facilitate the birth—but the baby was not breathing. Amira worked to begin spontaneous breathing and new she had succeeded when the baby cried and she was able to place it in the grateful hands of the mother. Amira also had a notable save of a cardiac patient in route to the hospital and was able to achieve a return of spontaneous circulation that saved the patient's life.

Amira has been with GMR TT for more than three years, she has sought additional credentials by completing numerous courses. She strives to become a paramedic, serves as a preceptor, and is an Alternate Field Operations Supervisor.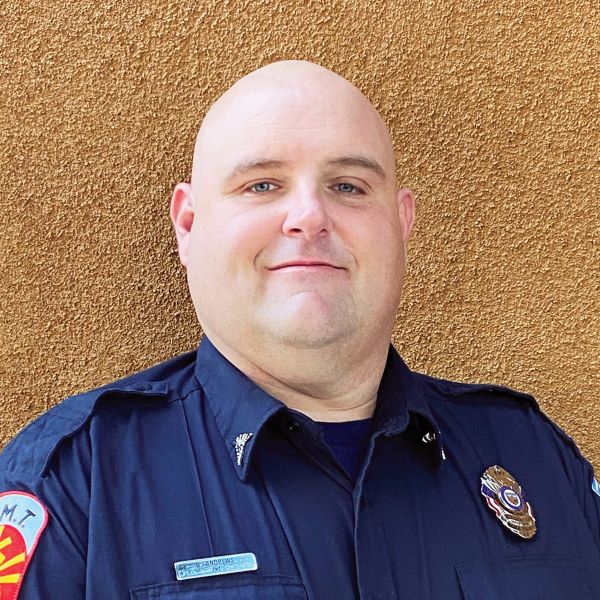 Brad Andrews, EMT
2020 Stars of Life Recipient
Brad Andrews is being honored as a Star of Life for his quick action in saving an unconscious patient in the ambulance bay of a local hospital. Brad was in the bay when a car sped in with the patient inside. After realizing the patient was nonresponsive, Brad acted immediately and began CPR. Even as hospital staff wheeled the patient into the ER, Brad continued his resuscitation efforts. The patient was a code save and was able to walk out of the hospital a few days later.
But Brad's service extends beyond his clinical expertise. He was recently working standby for a marathon. As the last runner struggled with 2.5 miles remaining, she asked Brad to take her to the finish line in the ambulance. Brad wouldn't let her quit. With the ambulance following close behind, Brad and the marathoner walked the remainder of the course. She crossed the finish line.
Brad has worked in the EMS industry since 2001. He is known as a fixer, a doer, who will go to extraordinary lengths to help his peers and the people of his community. He is an ideal representative of the company and the industry.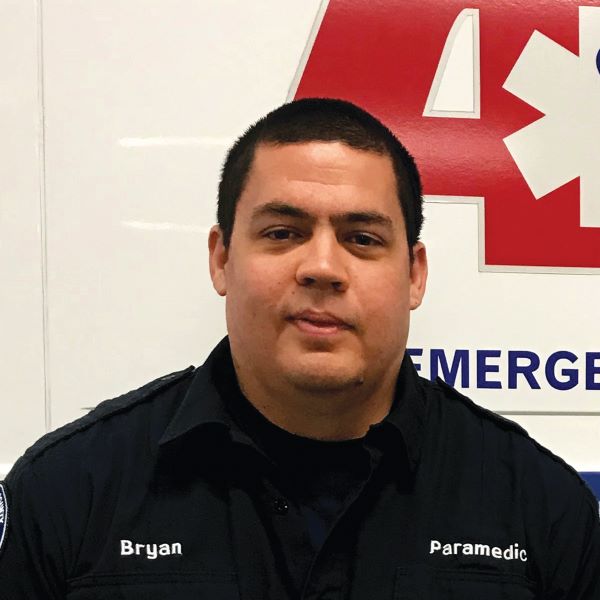 Bryan McKeon, Paramedic - FTO - ALT Supervisor
2020 Stars of Life Recipient
Bryan McKeon is being honored as a Star of Life for his actions while off duty that resulted in saving a cardiac arrest victim's life. He was at his local gym when a patient in their 70s collapsed. It was a lucky day for that patient as Bryan and an off duty San Jose Fire Department medic were close at hand. Together, they began CPR and delivered a shock from an on-site AED. By the time first responders arrived the patient had a strong pulse and was regaining consciousness. Bryan stayed with the patient and continued to assist until transport. The patient was discharged two days later. This singular save is indicative of Bryan's commitment and professionalism that have also served him as he has dealt with crises such as the death of a co-worker, the local paramedic shortage and the rising opioid epidemic.

Bryan began his tenure with AMR in 2015. He continues to challenge himself, becoming an Alternate Supervisor, Field Training Officer and Preceptor to paramedic candidates. He is active in the community assisting with CPR and Stop the Bleed training programs and with the EMT program at the local college.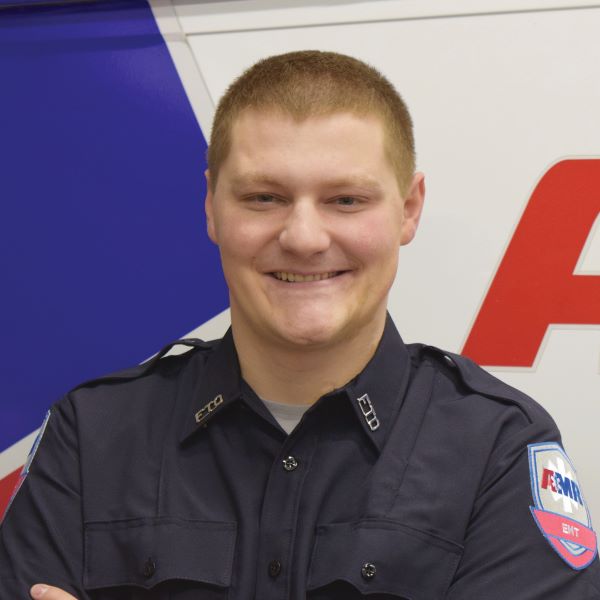 Chase Tucker, EMT
2020 Stars of Life Recipient
Chase Tucker is being honored as a Star of Life for reaching, treating and transporting a patient in a remote and wild area after a fall from a horse. The patient was located several miles up a riding trail where an ambulance could not reach them. Chase knew there was no time to waste. He borrowed a horse of his own and galloped up the tail. Reaching the patient, he began treatment for broken ribs and a fractured wrist. Once stabilized, the patient was put on a horse and led carefully back to the waiting ambulance and taken to a local hospital. His actions saved valuable time, probably several hours, during which the patient would have remained in pain and in danger should there have been internal injuries. For his coworkers such action is simply indicative of Chase's endless efforts in his duties.

Chase has worked for AMR Yakima for two years. He is a team player, he is motivated and he truly cares for people. He continues to further his education and experience in the EMS field, recently accepting a position as an EMT Field Training Officer. He is a proud veteran who continually serves his community.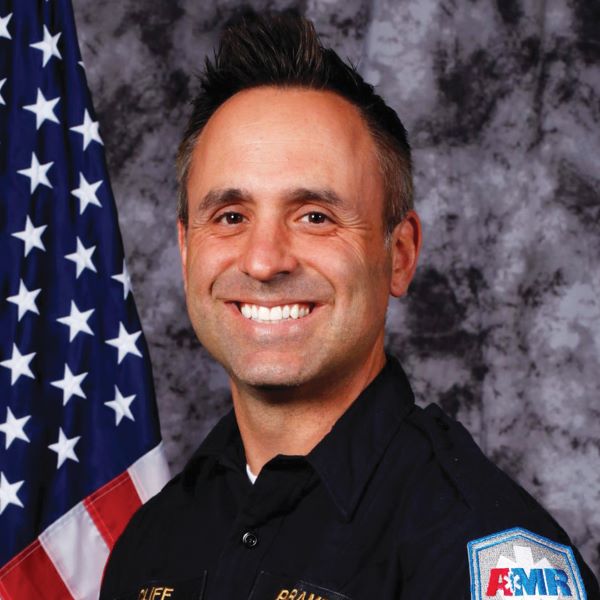 Clifford Jacks, Paramedic
2020 Stars of Life Recipient
Clifford (Cliff) Jacks is being honored as a Star of Life for his determined actions in saving a 12-year-old who had collapsed during P.E. class at a local school. Cliff and his partner responded to the call and found the child unresponsive. Thinking quickly, he was able to convert the refractory V-Fib, achieving return of spontaneous circulation after three defibrillations. Cliff made the decision to immediately transport the patient to the nearest emergency department to stabilize. But he knew he would need to be on hand to then take the patient and the critical care team to the local Children's Hospital. This forward thinking ensured that the patient got the correct level of care and contributed to the patient having a positive outcome. Cliff's commitment to always providing the highest quality of care to his patients was truly on display that day.

Cliff has been in EMS for 20 years and has been a medic for almost 15. He has continued his education, earning a BS in Molecular Biology and serving as a Field Training Officer and a Paramedic Preceptor. He is widely respected as a leader and as someone who will go out of their way to help coworkers.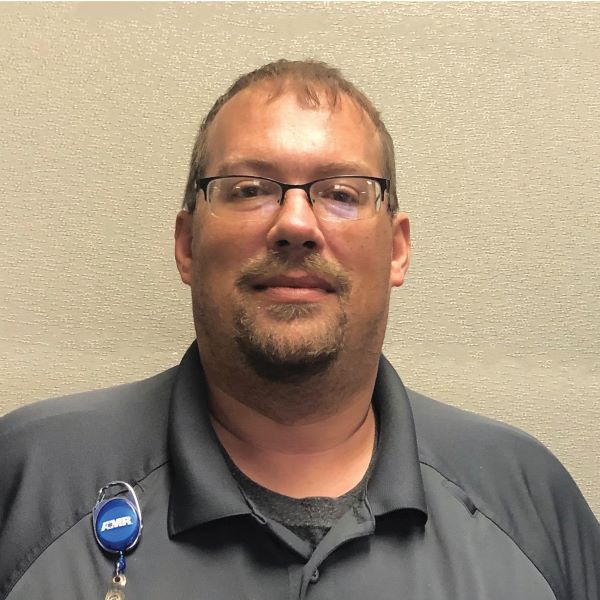 David Burnside, Telecommunicator
2020 Stars of Life Recipient
David Burnside is being honored as a Star of Life for his quick action in saving a cardiac arrest victim while off duty, as well as assisting in the delivery of baby via telecommunications. David was at a 4th of July concert in Waco shortly after completing EMD training in Dallas. While enjoying the music and dancing, he witnesses a man a few rows from him collapse. David ran to the man and began CPR immediately. When police on scene brought an AED, it was David who applied the device and continued treatment before EMS transport arrived. The patient survived his heart attack. A few months later, in his role as a telecommunicator, David calmly assisted a caller through the complete birth of a healthy 6 lb. 10 oz. baby girl before first responders could arrive. He is the first dispatcher at the Waco Communications Center to receive the Stork Award.

David has been with AMR only since June of 2019. The actions above demonstrate that he is extremely calm in the face of adversity and the consummate professional already. His coworkers see him as a motivator. He continually takes on additional training and is working towards becoming certified in ERT.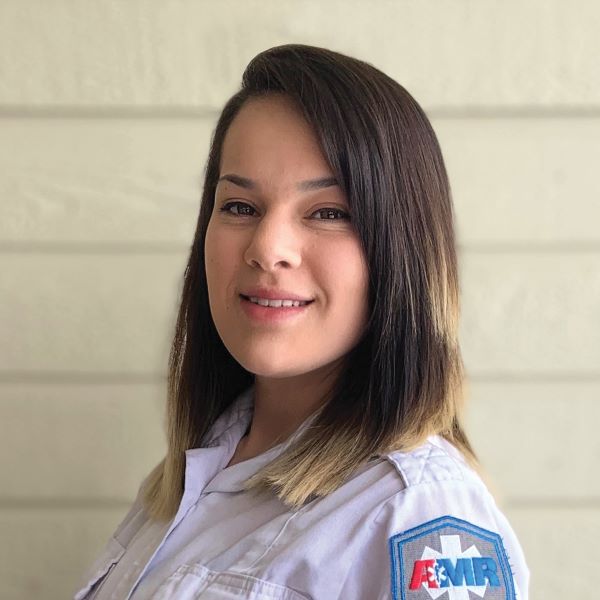 Destiny Carter, Paramedic
2020 Stars of Life Recipient
Destiny Carter is being honored as a Star of Life for putting herself in harm's way while physically restraining a potential suicide victim. Destiny was first on the scene where a girl stood dangerously near the edge the bridge on the other side of a chain-link fence. Destiny tried to talk her down but quickly realized she was serious about jumping. As the girl began to lean forward toward the precipice, Destiny grabbed the back of her coat through the links in the fence. She held her there precariously. The girl tried to slip out of her coat, but Destiny was able to grab her belt and pants. When the girl kicked her legs out over the edge, the belt broke, but still Destiny held fast. A local K-9 police unit arrived and they used the officer's dog leash to secure the girl until a ladder unit brought her down safely with no injuries. Call it destiny.

Destiny began with AMR as an EMT and quickly enrolled in the paramedic academy and earned her certificate. She has always displayed the highest level of professionalism in all her endeavors and coworkers say she always puts other's needs before her own and is exceptionally compassionate.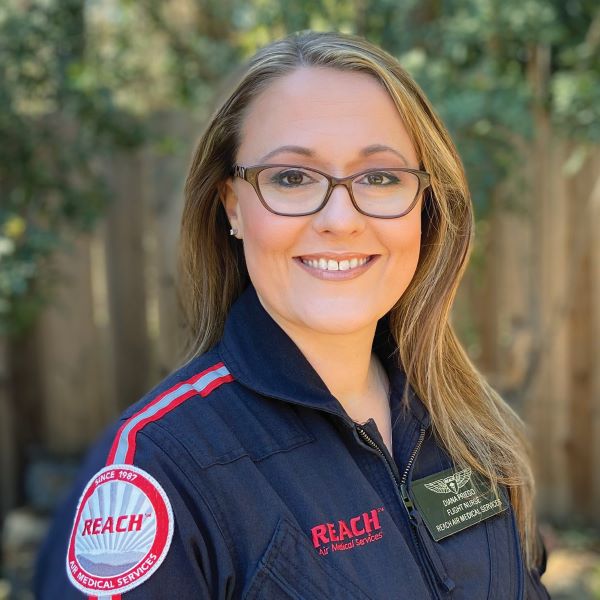 Diana Priego, Flight Nurse
2020 Stars of Life Recipient
Diana Priego is being honored as a Star of Life for excellence in clinical care, especially for the neonatal population, over the extent of her career. As an Advanced Neonatal Nurse, Diana provides transport for critically ill premature and micro-premature babies as young as 26 weeks. She is an integral member of our neonatal services and also provides the highest level of clinical care for adult and pediatric patients as well.

Demonstrating her willingness to serve during difficult times, she has represented REACH on two hurricane disaster response deployments with FEMA and helps coordinate the company's neonatal equipment and supplies to respond to such events. Diana excels at educating others and often mentors co-workers, teaches trainings and lectures at industry conferences. She is recognized as an authority in her field and has received multiple awards.

Diana has been a nurse for 15 years and in EMS with REACH for 11 years. She is a hard working clinician who is dedicated to her profession and the betterment of her patients. Her coworkers say that Diana strives to always do what is right, for her patients and as an ambassador for REACH.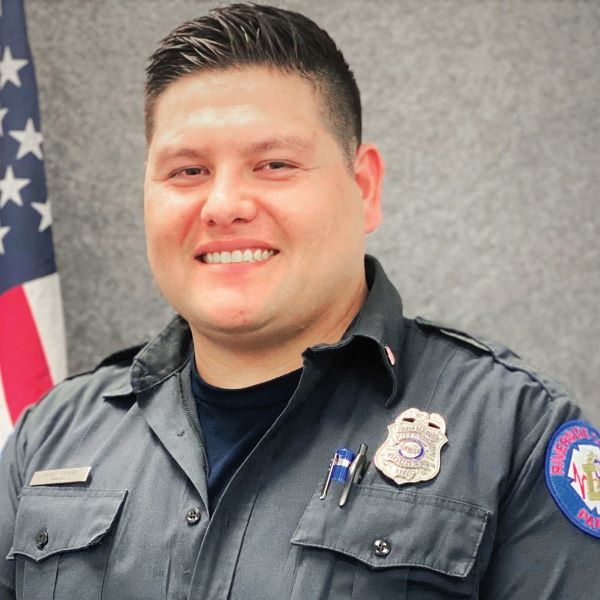 Ismael Esparza, Paramedic
2020 Stars of Life Recipient
Ismael Esparza is being honored as a Star of Life for putting his own life at risk while off duty and pulling a victim from a burning car on the side of a mountain. Late one October evening, Ismael was driving down a mountain road when he saw that a car had gone off the road, flipped down the embankment on its roof, and burst into flames. He could hear screaming. Ismael called 911 then jumped into action. He made his way 200 feet down the mountainside and tried to pry the car doors open—to no avail. Knowing time was short, Ismael instead broke a window with his bare hand sustaining lacerations. The fire burned his clothes and skin, yet still he pulled one of the occupants out of the car. Conscious, the victim said there was someone else in the vehicle. Ismael called out. But no reply came. The flames engulfed the car and Ismael's only recourse was to ensure the safety of the passenger he had freed. He carried him back up to the road and waiting EMS, a bittersweet save.

Ismael has been in EMS for 12 years and began working for AMR in 2012. He has been a volunteer firefighter, an EMT and now is a Paramedic for AMR Desert Cities. He is active in the community, collecting toys, blankets and clothing for the local homeless shelter.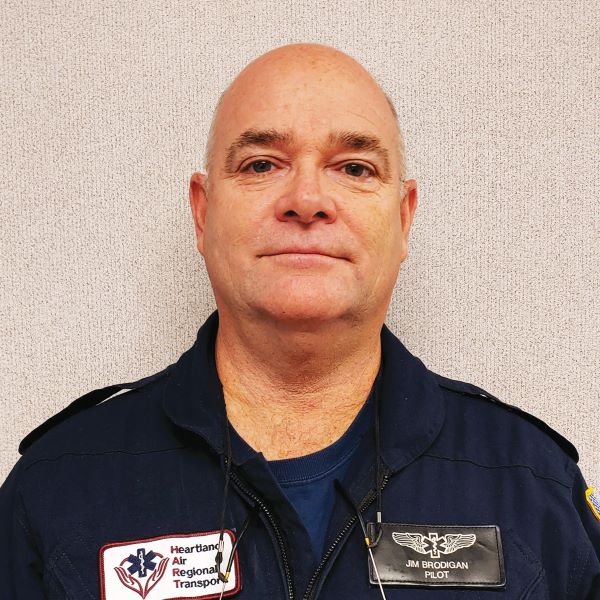 James Brodigan, Base Pilot Supervisor/Line Pilot, Med-Trans Corporation
2020 Stars of Life Recipient
James (Jim) Brodigan is being honored as a star of life for his quick actions that enabled an elderly patient to reach a local ICU. Jim was off duty pursuing his hobby when he visited the home of a man who had an old pinball machine for sale. The man suddenly paled, weakened and became short of breath. Soon, he collapsed to the floor and was unresponsive. After directing the man's wife to call 911, Jim found the man had no pulse. He began chest compressions. After several minutes the man slowly came to and was able to raise his arm as a response. EMS arrived and transported the patient to a local ICU. The man's family called to thank Jim and told him the patient was hanging on in ICU. When the patient's wife called two days later, it was to say that her husband had passed on. But she gave Jim her heartfelt thanks for that extra time she had with her husband. It meant so much to her, and that meant everything to Jim.
Jim has been flying EMS aircraft for more than 15 years. His colleagues say he is humble, even unassuming, but that the more you are around him the more you see his deep compassion, razor-sharp intelligence and his wisdom that comes from both successes and failures, as he would tell you himself.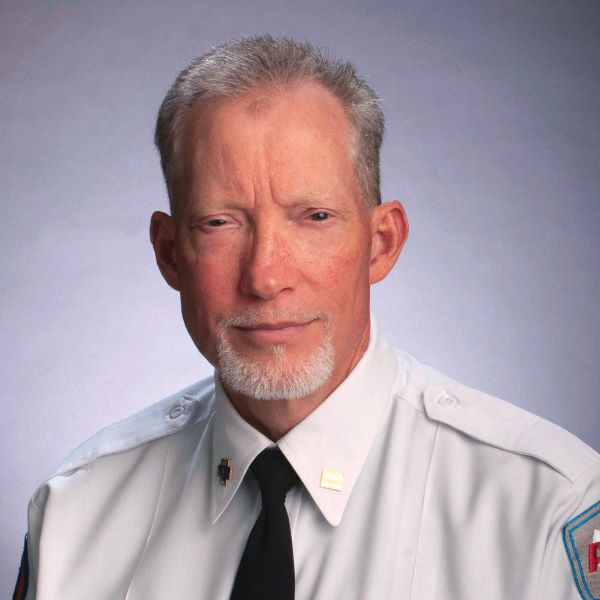 James Tarver, Assistant Operations Supervisor
2020 Stars of Life Recipient
James Tarver is being honored as a Star of Life for his dedication, motivation and composure in his supervisory role, even as he deals with health challenges of being on hemodialysis. James is highly respected by his coworkers who view him as a teacher who is always available for one-on-one talks. He stays updated on all current clinical training as well as non-clinical matters that influence the EMS industry.

James is not only the go-to expert of the operation, but often is its face, presenting programs to the public in his articulate, assured manner that puts all at ease. He serves as the Trauma Network Manager, a job that requires an extensive audit of Quality Assurance and Quality Improvement practices. In the seven years he has been in that role, his operation has remained at the top of their EMS Region in compliance.

James has been in EMS since 1994 and joined AMR 11 years ago. He has served as a fire fighter and as an off-shore paramedic. Even while awaiting a kidney donor (he has one!) James voluntarily picked up 58 extra shifts (694.75 hours) in 2019, demonstrating his ongoing commitment to patient care.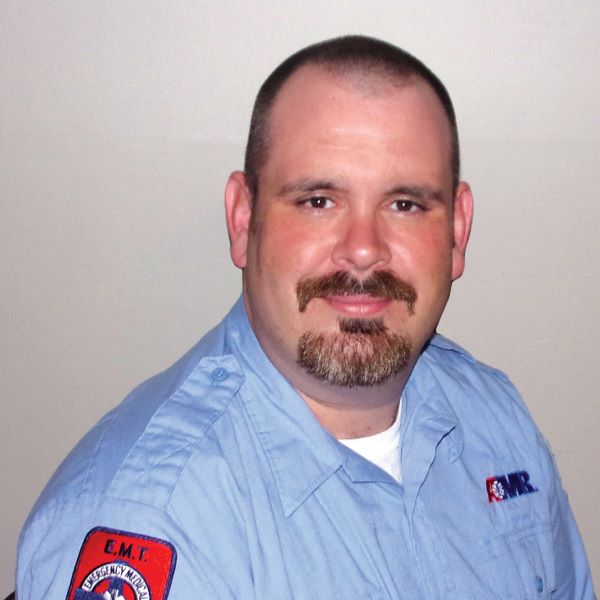 Joshua Edmonds, EMT - FTO
2020 Stars of Life Recipient
Joshua (Josh) Edmonds is being honored as a Star of Life for his commitment to the community as demonstrated by the help he gave a homeless man in need. Josh and his partner were recently called to the scene where a young homeless man had been assaulted. After treating the man's injuries on the scene, they transported him to a local level-one trauma hospital. They transferred care to the great ER team there, but Josh was concerned as the man became agitated when told his clothes would have to be cut off due to his injuries. They were his only clothes, he said. But there was nothing to be done. Knowing the temperatures were dropping, Josh drove back to the station to find clothing for the man. He returned with several pairs of pants and shirts as well as a jacket he had in the car. He gave them to the homeless man and the left to take another call.

Josh has been an EMT for 11 years and has served as an FTO for 9 years. He assisted the training of literally hundreds of employees and EMS students. He is an excellent clinician who routinely goes above and beyond the call of duty, inspiring his colleagues with his skill, integrity and humility.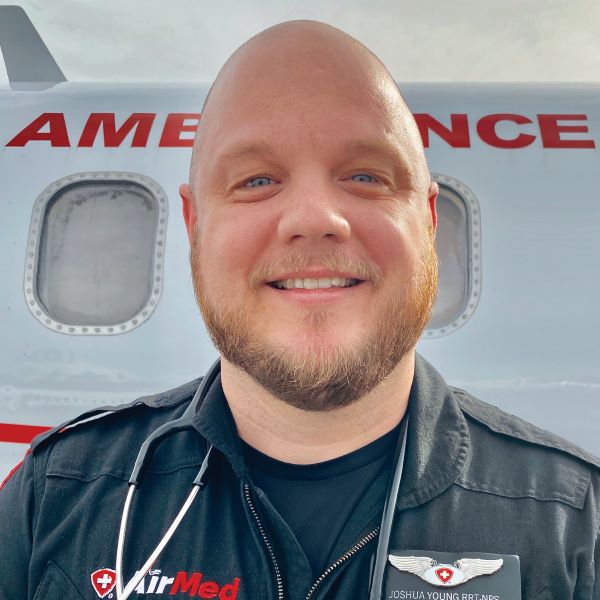 Joshua Young, RRT - NPS - Flight Respiratory Therapist
2020 Stars of Life Recipient
Joshua Young is being honored as a Star of Life for his actions while transporting a critically ill patient from Mexico to the United States, and for his role as a mentor. Upon arriving to the bedside of a critically ill young man in Southern Mexico, Joshua discovered that the patient's endotracheal tube was not properly secured and that the local staff were having a difficult time attempting to re-secure it. Joshua calmly asked the staff to step aside so that he could properly secure the endotracheal tube for the transport and assist with comforting the patient who had become increasingly more agitated.

While re-securing the endotracheal tube and adjusting the patient's ventilator settings, Joshua spoke soothingly to the patient so he could understand what was happening. After saving the endotracheal tube from becoming dislodged and stabilizing the patient on the ventilator, Joshua continued providing calming reassurance and information to the patient and his family member throughout the remainder of the medical flight. Joshua's actions in this specific case are typical of his level of care and commitment, and demonstrate why he is sought after as a mentor. Joshua is patient, kind, highly skilled, and respected by his peers.

Joshua has dedicated much of his life to serving others and has cared for thousands of patients in his 25 years as a healthcare professional. He has spent the past 16 years as a respiratory therapy supervisor, educator, and a med-flight respiratory therapist with both helicopter and fixed-wing programs. Joshua has flown medical missions to 30 countries, all 50 U.S. states, and has been deployed to assist with FEMA medical relief missions for three U.S. hurricanes. Lastly, Joshua holds specialty credentials in both neonatal and pediatric respiratory therapy disciplines.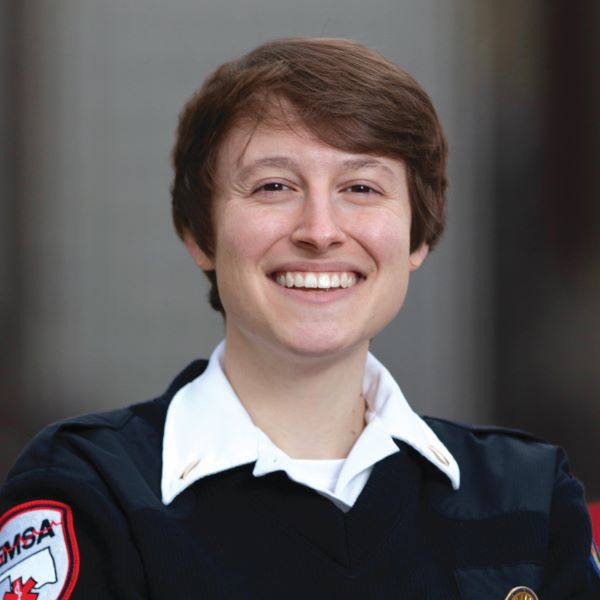 Kayla Stack, Paramedic
2020 Stars of Life Recipient
Kayla Stack is being honored as a Star of Life for her actions that saved the life of a cardiac arrest victim the week before Christmas last year. She and her partner arrived on the scene and found the patient to be pulseless and apneic. While Kayla went through the standard cardiac arrest protocols, it soon became apparent that this wasn't a standard cardiac arrest. The patient was in intrawakeful arrest—a condition none of the other first responders there had knowledge of. Kayla had to explain to a local rural BLS fire crew what was happening and what needed to be done. Even as she explained herself, she was keeping up with times and shocks and the full protocol. After transporting the patient to a local hospital, it was discovered that he had a 90% occlusion in his right coronary artery. The patient walked out of the hospital less than a week later with a pacemaker as an early Christmas present as well as the gift of spending the holiday with his family.

Kayla represents the ideal of what a paramedic should be. She is kind. She is patient. She is eager to serve her community and her coworkers. She is skilled and she is always ready to tackle patient emergencies. She is a role model to others who aspire to be like her.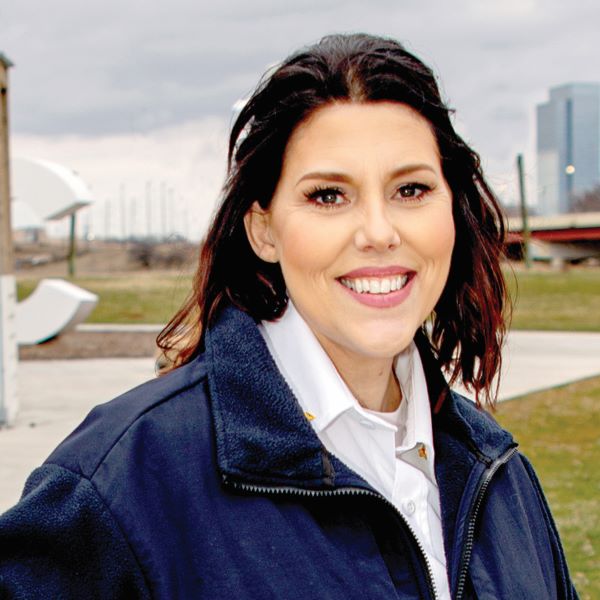 Kelly Ferris, Paramedic
2020 Stars of Life Recipient
Kelly Ferris is being honored as a Star of Life for her leadership, patient care, clinical skills and commitment to her coworkers: factors that have revealed themselves in many ways during her career. She has several cardiac arrest saves—people who are alive today with no defects because she was there for them. She saved an infant choking on a sucker who was cyanotic and limp before she initiated breathing and handed the happy baby back to its parents.

In addition to her clinical skills, Kelly delivers food and necessities to the homeless. She is always ready to listen to and check up on coworkers who have had a particularly tough call. Last year, she worked closely with a fellow paramedic who was dealing with addiction. She worked tirelessly to help them get clean and sober, which they are today. She has also helped numerous veterans get into programs to beat addiction as well.

Her coworkers sum her up as the epitome of a true leader. She is highly intelligent, fiercely proud of what she does, knowledgeable in the medical field and constantly striving to improve herself. In short: she is an untiring professional who performs her duties with confidence, skill and respect.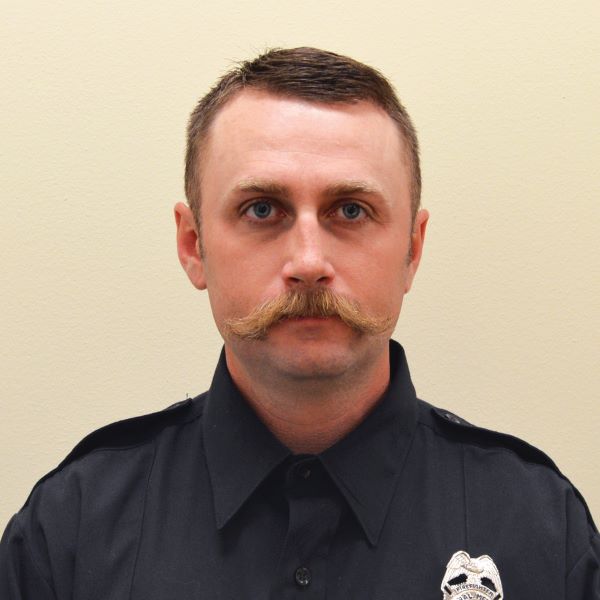 Kyle Hilb, Firefighter - Paramedic
2020 Stars of Life Recipient
Kyle Hilb is being honored as a Star of Life for his actions that saved a 13-year-old boy who had collapsed on his middle school's track. Kyle and his partner, Devin Schofield, were first on the scene that day, finding a school staff member performing CPR on the young patient. Kyle stepped in immediately and took over chest compressions. He began CCR protocols for a witnessed cardiac arrest, but the young boy went into V-fib and an AED shock was necessary. A second round of CCR brought about a return of spontaneous circulation with a good BP but the boy was not breathing on his own. Kyle initiated resuscitation but the patient was unresponsive and had to be transported to the local pediatric critical care facility where he was tubed for several hours before he began to breathe on his own. The boy was conscious, communicating with family members, and in a few weeks had returned to school with no known deficits.

Kyle has been with Rural Metro Fire for 10 years. He has extraordinary situational awareness skills and possesses the traits that mark a great first responder: kindness, compassion and professionalism. Kyle was selected by the local Rotary Club as Fire Fighter of the Year for 2018.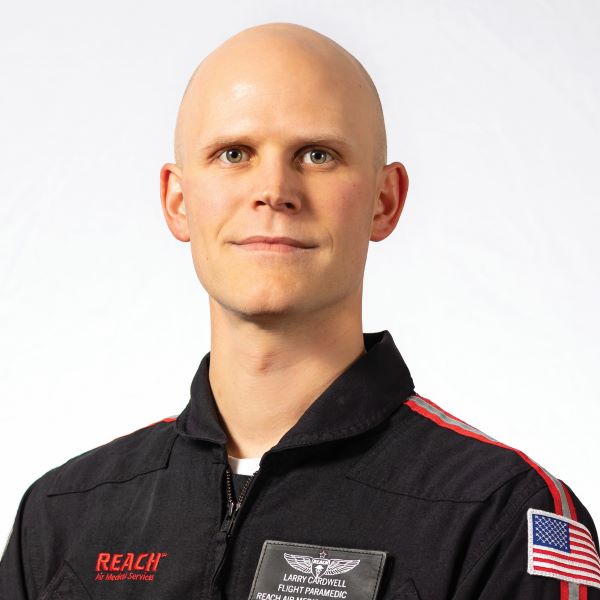 Larry Cardwell, Flight Paramedic
2020 Stars of Life Recipient
Larry Cardwell is being honored as a Star of Life for his role as an advocate for change and innovation in his organization. Larry built a Beta Weather and Flight Planning Station that is unparalleled in terms of ease of use, fidelity, scope and dependability of flight-planning information. His state-of-the-art system has helped REACH crews and patients fly safer, ultimately earning him the REACH Safety award in 2019.

In addition to his commitment to safety, Larry is one of a handful of clinicians trained to transport neonatal intensive care unit patients. As such he has received the intensive training to care for newborn babies who require intensive medical care and specialized technology. All of Larry's patients receive ICU-level care and his trademark compassion and respect. He is a vigorous advocate for them and goes well above and beyond in his service to them, his community and his company.

Larry has been a paramedic for eight years. Based on his continued advancement of process improvement and innovation, as well as his clinical expertise, Larry's colleagues believe there is no better candidate to receive the industry's highest honor and represent the company in Washington.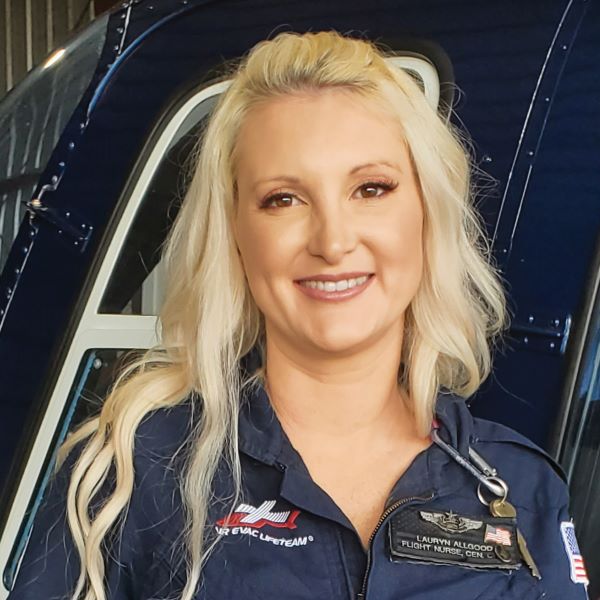 Lauryn Allgood, Flight Nurse
2020 Stars of Life Recipient
Lauryn Allgood is being honored as a Star of Life for her contributions to quality improvement across her organization. Lauryn's Quality Enhancement Program Director marked her as a standout contributor when Lauryn joined a committee tasked with mitigating or eliminating risk. When that leader moved into a new position, she transitioned Lauryn to lead the committee and continue to completion the project they had worked on together.
Lauryn accepted the challenge evincing an ingrained desire to lead and innate knack of being a leader. She impressed her colleagues with her ability to learn, think critically, problem solve and, most importantly ask the right questions. By the time Lauryn had completed the company-wide project, her efforts had impacted every single flight crew member in the Air-Evac organization. She has helped foster a culture of continuous improvement that is not limited to improving patient care, but touches all areas of operations and all people.
Lauryn is a skilled clinician who holds a Master's degree in Nursing and is committed to providing care at a moment's notice. This makes her service outside the designated scope of a flight nurse all the more noteworthy. She reflects the best values of the company and is an asset on the job and off.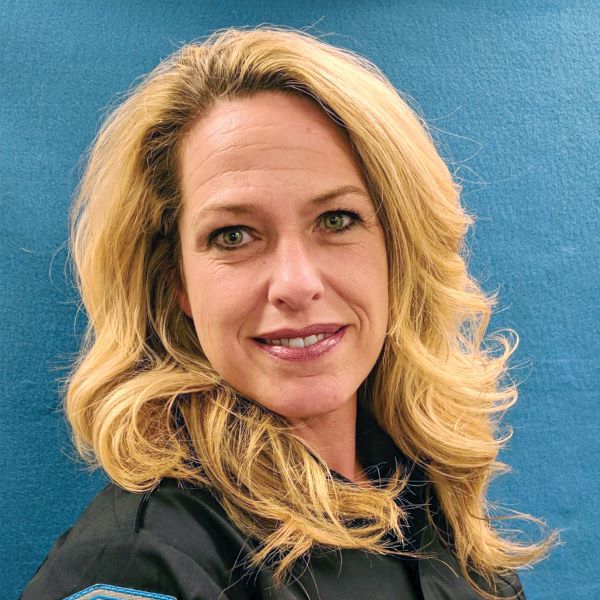 Loretta Burton, Paramedic - Field Training Officer
2020 Stars of Life Recipient
Loretta (Lorie) Burton is being honored as a Star of Life for her actions that saved the life of a cardiac arrest patient in April of 2019. On that day, she and her EMT partner were called to a dental clinic parking lot where they found an 81-year-old male in cardiac arrest. With the help of her partner, Lorie began CPR and then continued ALS care on her own. Lorie was able to establish a return of spontaneous circulation and the patient was transported to the emergency department of a local hospital. He was released a few days later with no neuro deficits or cardiac damage. This save was a direct result of Lorie's dedication to the patients she serves.

That dedication perhaps was demonstrated best when Lorie was the medic on the scene of a car accident involving the man who had earlier tried to shoot her policeman husband. She treated this patient with respect and he received the best of care, as anyone who knows Lorie knew he would.

Lorie has been in EMS for 18 years. She began her career as an EMT and continued her education to become a paramedic. She attained the rank of supervisor but reduced her hours to part time to care for her five children. She is a proud member of the Youngstown community.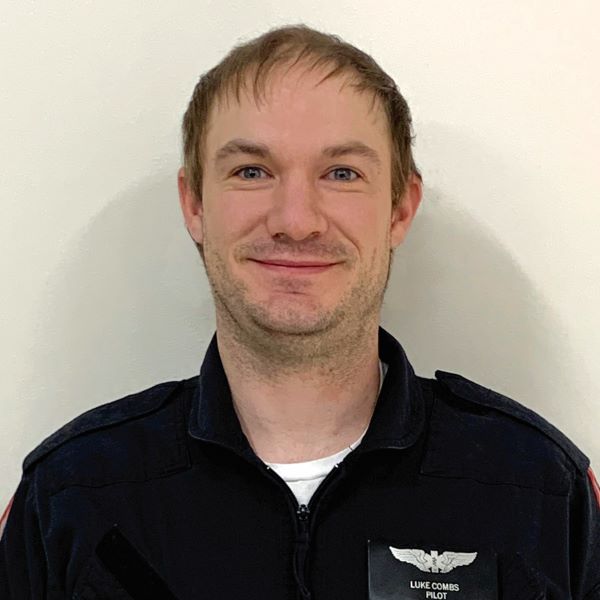 Luke Combs, Pilot
2020 Stars of Life Recipient
Luke Combs is being honored as a Star of Life for his overall contributions to his local operation, including his piloting skills, his commitment to safety and his willingness to go above and beyond the call of duty. Luke performs duties that are vital to his community, that's a given for any air medical pilot. But Luke actively seeks out ways to improve all aspects of his work, the shared safety of his colleagues and Guardian Flight operations in general.

Luke will fly crews in five different states and still pick up time in open slots that would otherwise result in downtime, making sure patients reach their destinations and get the critical care they need. When he's not doing that, he's assisting an ambulance crew with maintenance on their vehicles, removing snow from hospital access points, or just fabricating and welding all the benches and shelves used on the base. His colleagues describe him as polite, good natured, a non-judgmental seeker of facts, a man of many talents and a friend.

Luke has been an air medical pilot for five years. He has many certifications and can pilot multiple aircraft. He is an active member of the South Dakota Pilots Association. He enjoys participating in Guardian events such as elementary school, flight medicine and nursing presentations.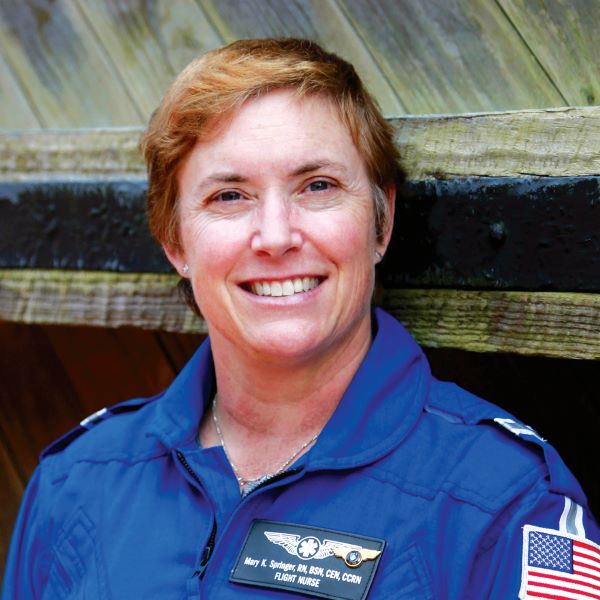 Mary Springer, Flight Nurse
2020 Stars of Life Recipient
Mary Springer is being honored as a Star of Life for her unmatched clinical skills and for being at the forefront of innovation in her organization. Her colleagues say she embodies the GMR guiding principles in her clinical and her project management duties. She is considered by far one of the best nurses in the company, managing patients with complex issues and acting as a base, regional and national resource when it comes to clinical care.

Mary is always prepared to go above and beyond, a trait that is exemplified by her "Ready to Fly" preparedness. She has also been a leader in innovation for not only her clinical practice, but also for the development and quality improvement in Med-Trans as a whole. One example of this would be the regional protocol development she spearheaded. She developed and coordinated the conglomeration of Med-Trans regional protocols into one resource. Her tireless efforts made protocols electronically based, hyperlinked for easy access and quicker dissemination. She is also a mentor to new hires and even veterans who seek out her ability to simplify complex problems.

Mary is committed to continuing education within her field for the benefit of the clinician and their patients. She holds certifications in CFRN, CEN and CCRN and extends her expertise to others as a teacher and mentor to others through her work with Cornerstone where she facilitates training of other LMS administrators and manages the online training for employees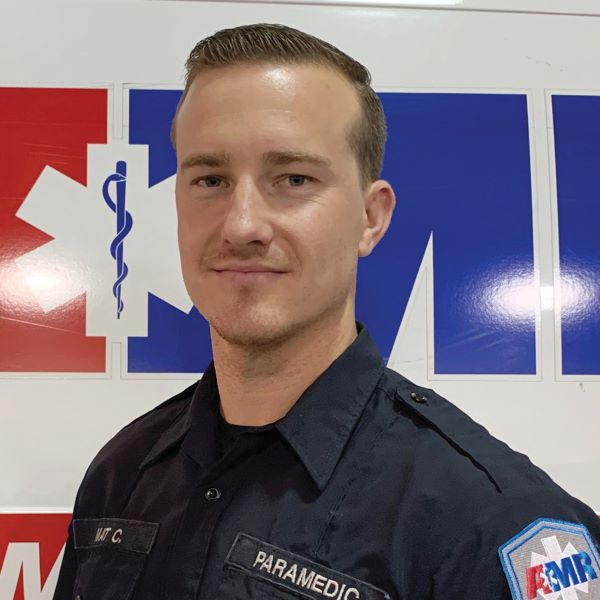 Mathew Cox, Paramedic
2020 Stars of Life Recipient
Mathew Cox is being honored as a Star of Life for his off-duty actions that saved a boy from drowning. In January last year, Mathew was enjoying a vacation in Hawaii. While relaxing on the beach, he noticed a young boy splashing in shallow water near rocks. In what seemed mere minutes, the strength of the waves increase significantly, crashing violently on the sandy shore. Mathew looked for the boy and noticed he was being pushed by the waves into the sharp rocks. A moment later, the boy was pulled under by the strong current below. Mathew ran into the water. He caught a brief glimpse of the boy and dove in. Fighting the current himself, he reached the boy and pulled him back to the shore and his waiting parents. Mathew's coworkers would not be surprised by his actions that day. They know he lives by the belief that you should leave a person or a place a little better than you found it.

Mathew began his career with AMR as an EMT in 2014 at a mere 18 years old. He quickly enrolled in paramedic school and earned that title. He continues to embrace educational opportunities, seeking out senior paramedics for tips and feedback. He strives for the best care for each patient he encounters.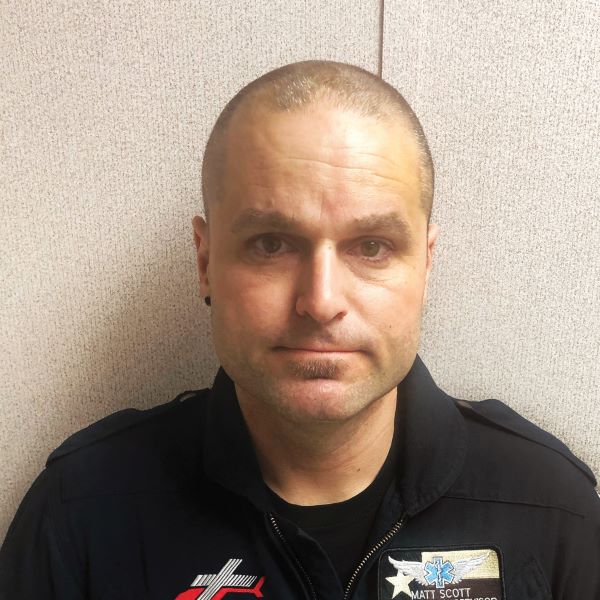 Matthew Scott, Base Pilot Supervisor
2020 Stars of Life Recipient
Matthew (Matt) Scott is being honored as a Star of Life for his leadership, integrity and the positive impact he's had on those that serve with him at AEL57. Matt's colleagues say that his focus is concentrated on safety, patients and collaboration. He constantly finds new and better ways to keep his crews safe in the air and on the ground. His reputation as a safe, seasoned and skillful pilot is unmatched. He is always available to help with a patient, from assisting in a move to simply shaking their hand and comforting them.

Matt also consistently finds ways to help his co-workers and volunteers whenever it is possible to help. His willingness to assist others and his commitment to educating new employees is unequaled. He is a teacher. In training sessions he provides great detail on difficult subject matter and follows up to ensure understanding. When problems arise, he remains someone who is approachable and willing to collaborate effectively with all parties.

Matt has been a pilot since he was 17 years old and has been an EMS pilot for six years at AEL. He is a proud veteran of the United States Army where he flew Apache helicopters. His interest in patient care has led to furthering his own education with BLS CPR and Prehospital Trauma Life Support courses.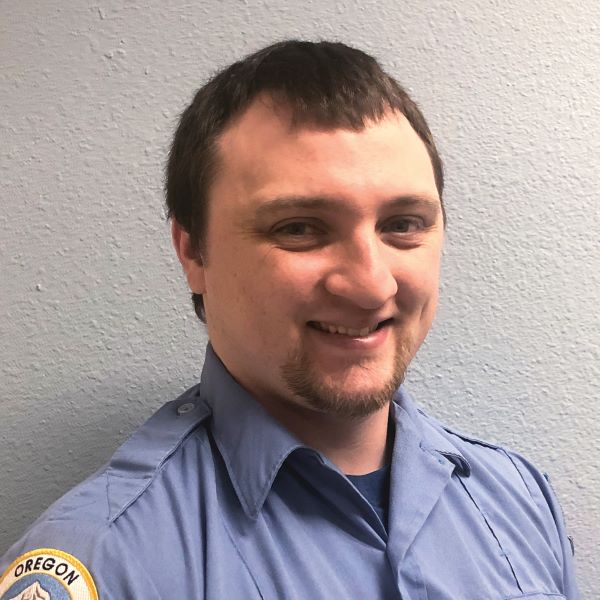 Nolan Gerety, Paramedic
2020 Stars of Life Recipient
Nolan Gerety is being honored as a Star of Life for his actions in saving a pedestrian who had been struck by a drunk driver. Nolan and his partner arrived to find that the patient required intubation, but it could not be performed due to the patient's injuries. Nolan made the decision to perform surgical cricothyrotomy—an incision made through the skin and cricothyroid membrane to establish a sustainable airway. It was Nolan's first attempt at a cric, a nerve-wracking event in any clinician's career. Nolan calmly conducted the procedure. He was transporting the patient a mere eight minutes later. At the hospital, the trauma surgeon credited Nolan's quick thinking and skill for the patient's survival. Nolan's colleagues are proud of but not surprised by outcomes like these. Nolan prides himself on to learning and continuing to hone the skills that enable him to provide the highest level of patient care.

Nolan has been in EMS for more than eight years and has been with AMR since 2017. He has been a firefighter/EMT and graduated paramedic school about four years ago. Though he's only been with AMR a little over two years, he's worked enough overtime to equal four years. He is now a lead paramedic.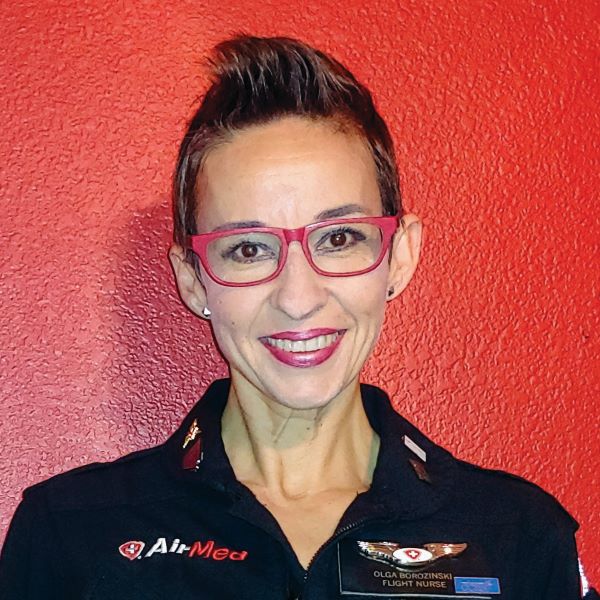 Olga Borozinski, Flight Nurse
2020 Stars of Life Recipient
Olga Borozinski is being honored as a Star of Life for her leadership, exceptional clinical care and her commitment to mentoring and educating new team members. Olga is the primary nurse for highly complicated transports involving Impella/Balloon/ECMO and sometimes multiple LVAD devices at the same time. In all these complicated cases she has always shown the utmost confidence and skill in the safe delivery of these patients to their destination for the higher level of care they needed.
Olga has also dedicated un-tolled hours on on-base tasks beyond the scope of her flight nurse position, including marketing to local hospitals and collecting feedback from them on how we can better serve our customers. Perhaps her greatest role is as a teacher. She has an exceptional knowledge base that she shares freely with her colleagues. She is a leader in providing training and assists in varied courses to improve treatment to the vast range of patients AirMed serves.
Olga has been a flight nurse for four years. She earned her CCRN and continues to educate herself in order to provide even higher levels of patient care. Her colleagues say she is a skilled, caring, efficient and loyal nurse whose contribution to the team has been invaluable. Olga says that she would not be able to do what she does without her amazing partners in flight, her work family and the love and support of her husband and two boys.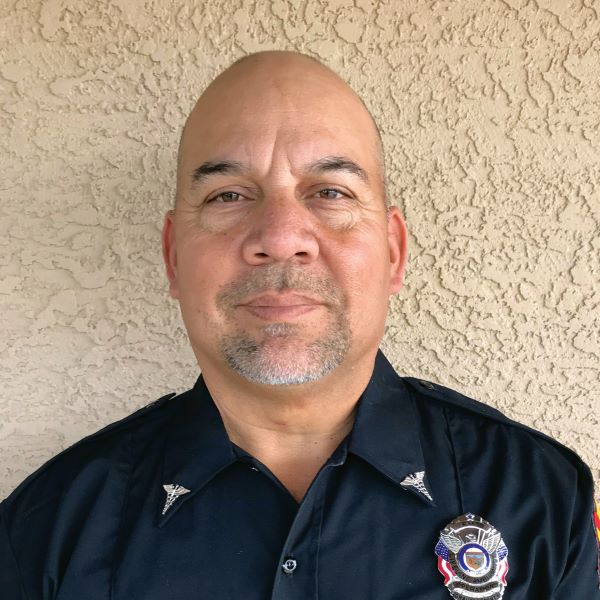 Peter Gauna, EMT
2020 Stars of Life Recipient
Peter (Pete) Gauna is being honored as a Star of Life for his unwavering commitment to community service. Colleagues say that community service is not what Pete does, but who he is. Pete started the annual First Responders Strike Out Cancer Softball Tournament to foster inter-agency relationships between first responders and healthcare workers and to raise money for cancer patients. The event has raised several thousand dollars already.

Pete also coordinated a "Fill the Ambulance with Toys for Tots" challenge. He coordinated with the Marine Corps to have a Lifeline Ambulance in front of a local store where they collected more than 300 hundred toys and several hundred dollars. Pete's compassion extends to his coworkers as well who he helps out when times are troubled, with a kind word or even financial assistance. As a direct result, Pete was awarded with the "Above & Beyond" award by his EMS peers.

Pete has worked as an EMT for nine years. He is constantly seeking to learn more about his craft and has hosted and completed several Search & Rescue continued education classes including rope rescue. He is trying to get the S&R team recognized as a EMS agency by basing it at the local hospital.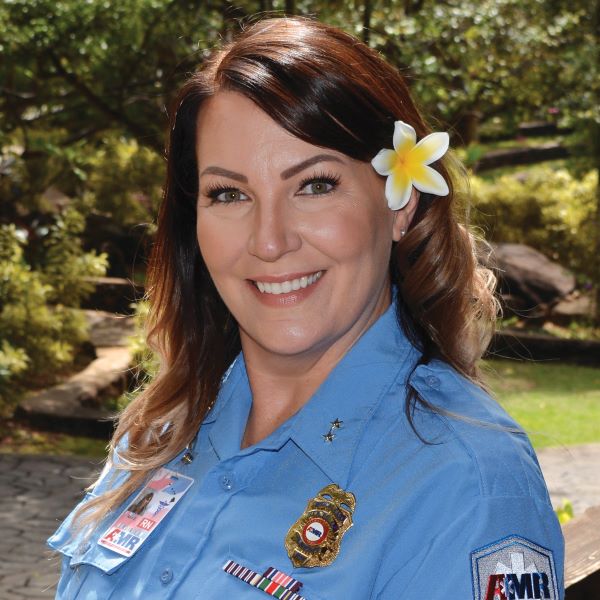 Rain Swift, RN - EMD - EMT
2020 Stars of Life Recipient
Rain Swift is being honored as a Star of Life for her leadership when Hawaii's communication center implemented Emergency Medical Dispatch training. The roll out of critical new software required an overwhelming amount of planning and implementation. Rain stepped in and took on a major role, not only with frontline mentoring, but the mentoring of the communications leadership team as well. She began sitting in the dispatcher's seat so she could better understand day-to-day challenges. She obtained her EMD certification to address the communications department's needs more skillfully.

In short: Rain made the roll-out a success and continues to play a pivotal role in supporting the communications department. All of this on top of her regular duties as the Clinical Education Specialist and Nurse Lead for ground Critical Care Operations. She is always willing to take on tough projects and put in the work to ensure that they are done properly.

Rain has been in EMS for 25 years, 23 of those with AMR. She began, fittingly, in the communications department, transitioned to an EMT and scheduler, became an RN and earned her bachelor's degree in nursing. She plans to continue her education and get her master's as a Family Nurse Practitioner.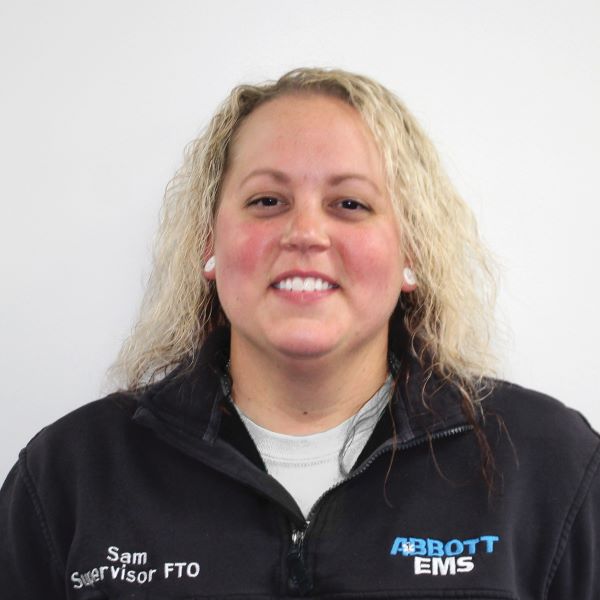 Samantha Greene, Paramedic
2020 Stars of Life Recipient
Samantha (Sam) Greene is being honored as a Star of Life for her distinguished career that includes more than 30 saves. One recent save that is indicative of her commitment to patient care came when she, her partner and a paramedic student responded to a call involving a 49-year-old seizure victim. When they arrived, the patient was in full cardiac arrest. Sam leapt into action directing her coworkers and leading the resuscitation efforts that led to a return of spontaneous circulation and the patient's survival.

From this example, it's also clear that Sam is a teacher. With Abbot, she serves as an outstanding Paramedic Field Training Officer, taking some of the most difficult situations and turning them in into positive learning experiences. She is also and passionate advocate supporting mental health initiatives for EMS employees who face a higher risk of suicide than the general population.

Sam has been with Abbot for 12 years advancing from EMT to paramedic to crew leader and then supervisor. She also serves as a Lieutenant in a local volunteer fire department where she has educated her crew on EMS techniques that has led to them having the most clinical saves in the area.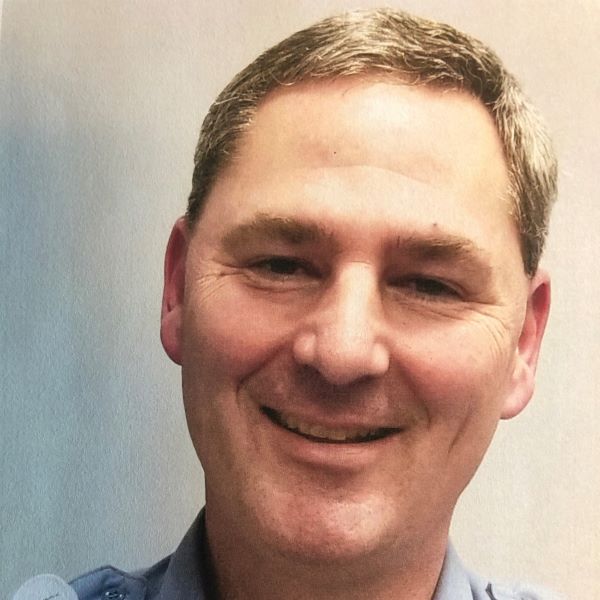 Scott Hedrick, Paramedic
2020 Stars of Life Recipient
Scott Hedrick is being honored as a Star of Life for his exceptional patient care exhibited over a long and distinguished career. His commitment to his patients is underscored by the time he puts in on the job. In the last 12 months, Scott has worked more than 3,600 hours and made more than 1,300 ambulance runs, by far the most in the Evansville operation. Over the past four years he has nine cardiac-arrest saves.

Scott believes that patient care begins with training and education, and backs up that belief as an EMT skills exam proctor and a local Preceptor for both EMT and Paramedic students. He is an advocate for the EMS industry and has been active in the movement to ensure EMS reimbursement in Indiana. His supervisor and colleagues see him as the go-to person for advice and an understanding of how critical issues will impact the operation.

Scott has worked rural and urban EMS in three states. He is certified in ACLS, PALS, PHTLS and holds National Registry, Indiana, Kentucky and Illinois EMS licenses. He holds associate's degrees in Applied Science and Paramedic Sciences and is a veteran of the U.S. Army, Army Reserve and National Guard.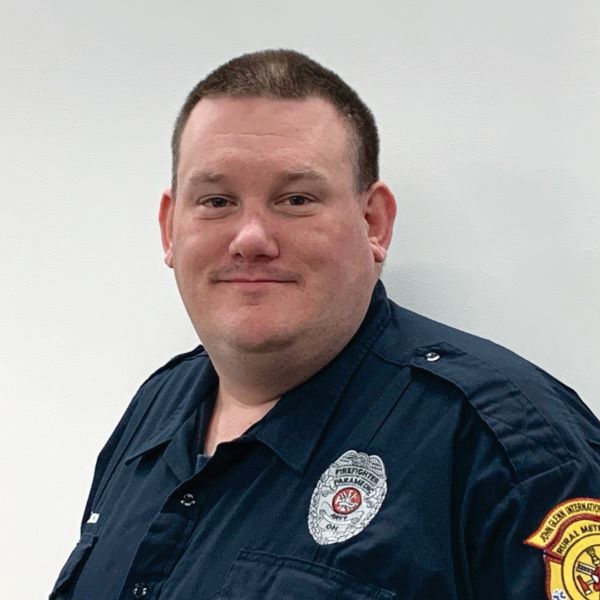 Sean Luce, Firefighter - Paramedic
2020 Stars of Life Recipient
Sean Luce is being honored as a Star of Life for his leadership and his actions in saving the life of a fall and cardiac arrest victim. Sean serves as part of RMF's Airport Rescue Firefighting unit at John Glenn Columbus International Airport. He was the primary EMS provider during a routine response when he and his crew were dispatched to a hangar at the airport to treat a fall victim. In transit, the communications center updated the call indicating that the victim was now in cardiac arrest. Other units were dispatched to respond, but Sean's was still closest by several minutes. When they arrived, he took control of a chaotic situation. The patient had not had a pulse for four minutes. Sean made the call to perform a series of advanced life support interventions over the next several minutes. After a second defibrillation, the patient's eyes shot open and he was communicative. Later evaluation showed that the patient had a 100% blockage of a coronary artery requiring catherization. In six weeks he was back at work.

Sean is in his first year with Rural Metro's ARFF unit in Columbus but has served in the fire and EMS field for several years and is the fire captain in his hometown. Sean is committed to providing care at a moment's notice and is known for taking the time to talk to patients and put them at ease.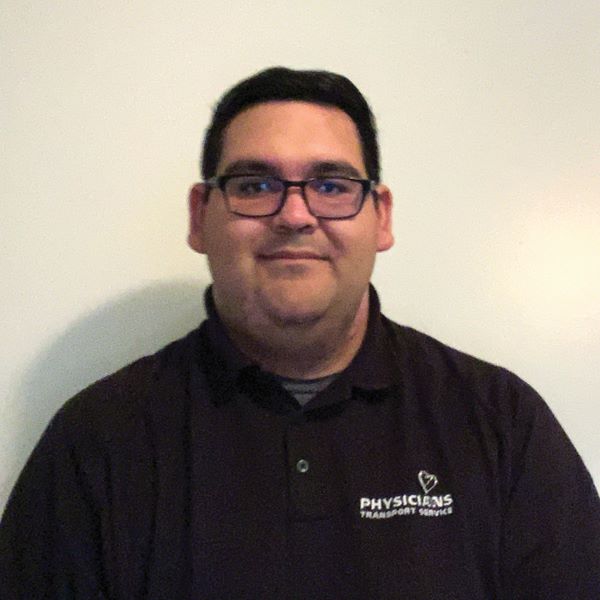 Sergio Alvarez, EMT
2020 Stars of Life Recipient
Sergio Alvarez is being honored as a Star of Life for exemplifying the GMR mission of being Patient Focused and Caregiver Inspired. As first responders, we all know about tough calls. For Sergio this has been especially true. He was faced with the need to rush to the aid of his own sister who had experienced a medical event at her home leading to cardio-respiratory failure. Without hesitation, Sergio reacted and performed high-quality CPR until care could be turned over to the arriving EMS crew.
His act of heroism and strength—of patient focus in a situation where focus was nearly impossible—is an inspiration to his caregiver peers. His drive is undeterred. He learns from both positive and negative experiences and shows a strength unparalleled by most. He is a superb representative of GMR. He is compassionate. He gives much, takes little and expects nothing in return. That he has helped someone is enough for him.
Sergio is studying to become a doctor and is currently working in lab studies, exploring and developing new techniques and treatments for eradicating cancer cells in the human body. He recently earned his NREMT-Paramedic certification and will be in the field in that capacity soon.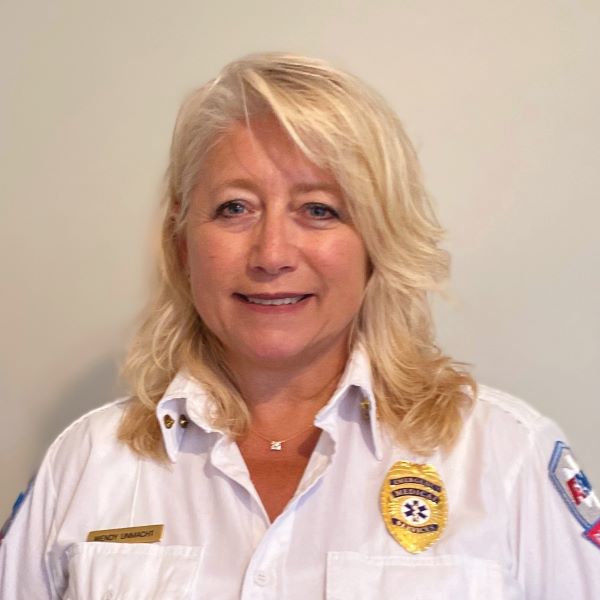 Wendy Unmacht, Paramedic
2020 Stars of Life Recipient
Wendy Unmacht is being honored as a Star of Life for a career that has featured more clinical saves than her supervisors can count. Throughout her tenure, she has consistently worked to ensure that her patients are all well taken care of. That same level of compassion extends to her colleagues as well. In fact, it is her selfless approach that has made her so successful in her EMS career.

Wendy is affectionately known as "Mom" and lives up to that name with her heart, her understanding, her helpfulness and her caring. She can also be authoritarian when the situation calls for it. As a leader herself, she molds other leaders, sharing her experiences, good and bad, with junior crew members. But mostly she leads by example. She's on the truck in the community or on the phone putting out fires in the office, generally working 12-36 hours straight. She is tireless, fearless and an inspiration to all around her.

Wendy has been with AMR for 19 years. In that time, she has done BLS, IFT Transports, 911 ALS, Critical Care, Fire Strike Teams, ER Technician, and the list goes on. She constantly strives to continue to better herself through continuing education, as well as sharing that education with her junior staff members.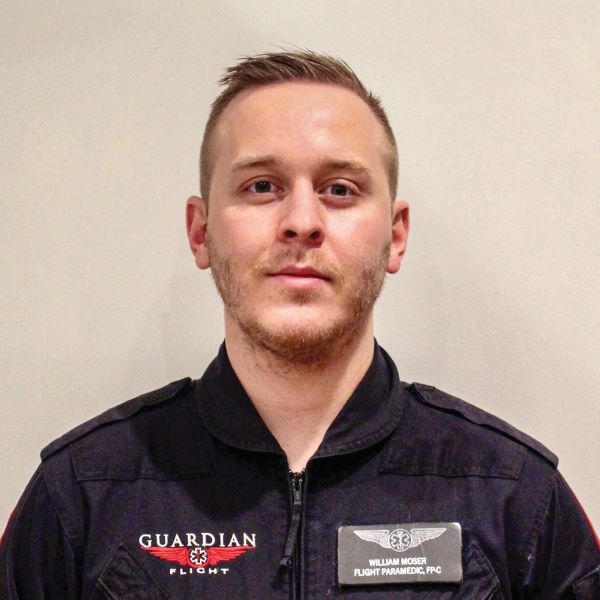 Will Moser, Mobile Intensive Care Paramedic
2020 Stars of Life Recipient
Will Moser is being honored as a Star of Life for his commitment to patient care in remote Alaskan communities and his equal care for his colleagues. Will has been a devoted, skilled paramedic and he always has a great attitude when flying to calls in some of the most remote regions on the planet. He always has the drive to give the most competent and companionate care to his patients and he strives to improve himself by maintaining his training.

Will is constantly supportive of his coworkers a fact that shone through during a difficult time when Guardian lost a plane and its crew. He took the time out of his day to talk to people and listen in return depending on what people needed to get through the darkest days. He also worked alongside upper management in the company to coordinate employee support. Will is sympathetic, cordial, diplomatic, and most of all a good listener: the same attributes that make him an excellent caregiver.

Will has been in EMS for about 10 years. He began his career in fire/EMS but aspired to more. He took critical paramedic classes that advanced him to the level of flight paramedic and he has completed his bachelor's degree in Healthcare Management.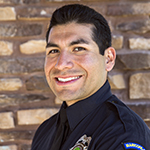 Aaron Fajardo, Firefighter/Emergency Medical Technician
2019 Stars of Life Recipient
Facing down fire is nothing new for Aaron Fajardo, a firefighter/EMT with more than a decade of experience. But facing down gunfire is, quite fortunately, a rarer occasion.

Last July, Aaron was part of a three-man engine crew dispatched to a collision involving two vehicles. Within minutes of the engine's arrival on scene, one of the motorists involved in the crash began firing a gun in the direction of firefighters, EMTs and other emergency responders. Aaron instinctively shielded the patient he was caring for with his own body. He secured cover for himself and removed the patient from the direct line of fire. More than two dozen law enforcement officers arrived on the scene and apprehended the gunman.

Aaron's compassion toward others and his enthusiasm for the job are palpable. He is motivated to learn, grow and earn more responsibility. Though Aaron only joined the Rural/Metro Fire Department four years ago, he isn't hesitating to take the steps needed to advance his career and secure a bright future.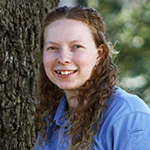 Courtney Tullos, Paramedic
2019 Stars of Life Recipient
Headed to work on a rural road one morning last year, Courtney saw a van hit a tree. She stopped to help and, on approaching the van, noticed smoke coming from the hood. The driver was still inside.

Courtney opened the door and told the man they needed to get away fast. It was then that Courtney saw that the man was a paraplegic who drove with hand controls. Courtney single-handedly pulled the man to safety. Before the vehicle became an inferno, Courtney ran back to it and retrieved the man's wheelchair.

Courtney assessed the driver and called 911. The man was released from the hospital shortly after the incident. The Hinds County Board of Supervisors presented Courtney – who was just 22 at the time – with its "Above and Beyond" award for her actions, and Courtney was also named one of 28 statewide "Healthcare Heroes" for 2018.

Courtney is a volunteer firefighter and works with a non-profit organization that provides horseback rides for thousands of disabled individuals.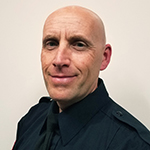 Craig Boydell, Firefighter/Emergency Medical Technician, Critical Incident Stress Management Team
2019 Stars of Life Recipient
A dedicated firefighter/EMT, Craig Boydell is an indispensable member of Pima County Fire Operation's critical incident stress management team. Craig willingly responds at a moment's notice to help his peers, along with providers from neighboring fire protection and EMS agencies, after significant, traumatic events. He's provided much-needed support at numerous local, state and regional incidents, including the October 2017 mass shooting in Las Vegas.

Craig has a strong focus on physical fitness as well as mental fitness. He is a certified fitness instructor and fire academy physical training instructor. Craig is also an active member of his department's health and wellness and safety committees.

A natural leader, Craig is dedicated to helping the next generation succeed including the high school students to whom he provides introductory training on careers in the fire service. Craig has served Pima County for the past 16 years.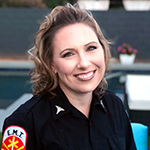 Elizabeth "Beth" Yancey, Emergency Medical Technician
2019 Stars of Life Recipient
Beth Yancey has a unique ability to see the silver lining behind every dark cloud. Beth spent three years as a Mesa Fire Department Connector program volunteer, but a heart condition kept her from entering the fire service on a full-time basis. Beth poured her passion into EMS instead. Just a few years into her career, a serious car wreck sidelined Beth. She worked in an EMS human resources position for four years before gaining enough strength to return to the ambulance.

"How can we make a patient's worst day better?" was something Beth, a former EMT instructor, repeatedly posed to her students and continues to ask herself every day. It was from there that Beth developed a special friendship with a young leukemia patient. Beth and her partner were at a hospital last year when they noticed the patient pointing at their ambulance. Beth invited the 5-year-old and her mother in for a closer look, and soon Zaelynn – who had previously had trouble walking – was making trips from her room every time Beth was at the hospital. Now in remission, Zaelynn was quick to offer support when Beth's mother was diagnosed with breast cancer, which she's since beat.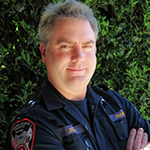 Jackson Coats, Paramedic/Field Training Officer
2019 Stars of Life Recipient
Spending 29 years in the same industry is an achievement worthy of an award all on its own. Yet with almost three decades under his belt, Jackson Coats is even more dedicated to his profession, his teammates and his patients than he was on the day he first started. Every year, Jackson seeks out new knowledge and certifications. He has instructed countless students during his tenure. He's saved lives with his own two hands and via the experience and clinical skills he has so generously passed on to the providers who've come after him. Jackson's excellent bedside manner inspires those within his operation and colleagues from allied agencies.

Jackson is a founding member of AMR's Special Operations Unit of Contra Costa County. The unit provides paramedic support to the county's SWAT teams during active shooter events and specialized technical assignments. He's also a longtime member of AMR's Emergency Response Team and has been deployed to multiple national disasters. Jackson served as a strike team leader during the Hurricane Michael deployment in 2018.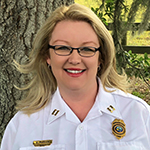 Jacquelynn "Jacki" Martin, Communications Quality Assurance/Quality Improvement Training Supervisor
2019 Stars of Life Recipient
Jacquelynn Martin is a highly-skilled emergency medical and fire service telecommunicator with decades of experience. She loves her work and shows great compassion for colleagues and callers.

As a supervisor overseeing all training and quality assurance and improvement activities in her communications center, Jacki impacts virtually every medical and fire call into Sumter County's 911 system. Jacki ensures that all new members of her team receive comprehensive but individualized instruction.

Jacki's kindness is as legendary as her training proficiency. When she learned that a new team member couldn't provide Christmas presents for her children, Jacki quietly collected money, shopped for gifts and ensured that they were delivered. When a high school student observing in the communications center said she couldn't afford a prom dress, Jacki and her colleagues rallied to provide a dress and cover other costs for the young lady's prom.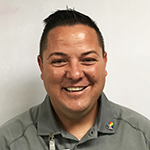 Jeff Behling, Emergency Medical Technician
2019 Stars of Life Recipient
Jeff Behling proved early last year that knowledge and know-how never take a day off. Jeff was at a junkyard looking for auto parts when an exhaust manifold fell onto another man. Jeff was off-duty but jumped into action. Based on the man's color, Jeff knew the situation was serious. He determined the man had a potentially life-threatening arterial bleed, directed bystanders to call 911, held direct pressure on the wound and kept the man alert until responders arrived.

Jeff is a member of the AMR Emergency Response Team. He's deployed four times during his four-year career with AMR, including most recently to South Carolina after Hurricane Florence. Jeff was a strike team leader during that activation and was on the ground for nearly two weeks. Jeff also recently became an EVOC instructor and assists with various aspects of his operation's new employee orientation program.

Jeff was inspired to enter the EMS field by his grandfathers, Reed Don Conover and the late Bruce Andrew Behling, both of whom were volunteer EMTs in Utah in the early days of EMS, and his parents, Jason and Chaña Behling. To say that he's done them all proud would be an understatement.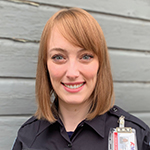 Katherine "Kate" Miller, Emergency Medical Technician
2019 Stars of Life Recipient
Katherine Miller's positive impact on her team rivals that of EMS professionals with decades of experience. Since joining AMR's operation in Syracuse in August 2017, Kate has earned widespread respect from her peers and supervisors. During her short tenure, Kate has sought out additional training, demonstrated strong team management skills and attained the ranks of field training officer and senior EMT.

Kate is active in her community. She leads Stop the Bleed courses and has completed rescue task force active shooting training to improve her knowledge and skill. Kate was quick to join AMR's Emergency Response Team and was deployed after Hurricane Michael struck the Florida panhandle last October.

New and experienced providers alike seek out Kate as a partner due to her abilities and genuine positive attitude. Though still new to EMS, Kate is a role model and someone to watch as her career unfolds.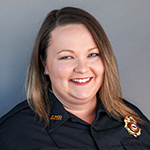 Katie Smith, Paramedic/ Supervisor
2019 Stars of Life Recipient
Katie Smith has been a paramedic at AMR for eight years and serves as a supervisor, field training officer and part-time fire medic. But last Thanksgiving, her skills and management abilities were put to the test.

The day started out normally. Katie spent time with her family and delivered a holiday meal for on-duty team members. But then a multi-vehicle accident was called in. One of the vehicles was a bus filled with college students that had rolled over. Katie dropped everything to respond. During her hour-long drive to the remote scene, Katie coordinated responding units from several different jurisdictions. Under Katie's incident command, enough resources were secured to transport 45 patients to local hospitals. Katie also helped coordinate a warm place for the walking wounded to shelter from the snow and receive care.

As a trainer and mentor, Katie plays a huge role in molding the next generation of EMS professionals. Her expertise and dedication to her team, patients and community are remarkable.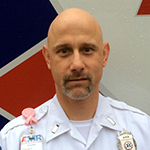 Kenneth Denk, Paramedic
2019 Stars of Life Recipient
After working as an electrician and serving as an expeditionary warfare and submarine specialist in the U.S. Navy, Kenny Denk found his calling in the EMS field. He joined AMR in April 2012 after earning his paramedic certification. Kenny is a skilled clinician who takes great pride in his work. His supervisors often receive compliments about the dignity and respect he shows to patients and colleagues.

Kenny has a heart for community service. He leads his operation's annual CPR challenge and has organized efforts to honor veterans in his local community. When a need arises, Kenny isn't shy about sliding back into electrician mode to help with remodeling and other tasks around the station. Kenny also serves as an assistant scoutmaster for a Boy Scout troop and a medical representative for an American Heritage Girls troop. Additionally, he's helped lead marriage retreats and is a Eucharistic minister at his church.

Kenny is most proud of his ability to treat critical care patients. He is currently working to obtain his critical care certification.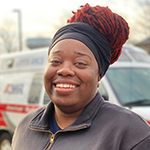 Keviette Potts, Emergency Medical Technician/Field Training Officer
2019 Stars of Life Recipient
Last Christmas Eve, Keviette Potts and her partner witnessed a man get gunned down on a city street. The shooter fled, so Keviette and her partner carefully approached the patient, ferried him to their ambulance and began treatment. The patient had suffered multiple gunshot wounds, some of which were life-threatening. One bullet had pierced the patient's liver and lungs. Keviette and her partner rushed the man to a hospital and had him in the trauma team's hands within 15 minutes. Due to the care and urgency that Keviette demonstrated, the man survived.

Known for her dedication and perseverance, Keviette is a highly respected field training officer whose colleagues call her "an encyclopedia of EMS." Keviette is also a volunteer firefighter. She is the first woman in her volunteer department to complete a term as a fire officer, to serve as vice president and sit on the department's board of directors.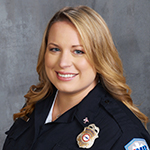 Kristen Casteel, Paramedic
2019 Stars of Life Recipient
Last year kept Kristen Casteel on her toes. In 2018, Kristen – who has worked in the EMS industry for 13 years and as a paramedic for the past six – delivered three babies in the field and successfully resuscitated four cardiac arrest patients.

Though Kristen provides the same strong clinical care to each of her patients, one incident has cemented her stellar reputation. Kristen was working with another paramedic who was treating a patient in the back of their ambulance. A panicked bystander approached the ambulance and informed Kristen, who was operating the vehicle, that there was someone unresponsive on the sidewalk nearby. Kristen pulled the ambulance over, grabbed her equipment and found a patient in cardiac arrest.

Kristen began resuscitation efforts and directed bystanders to assist with CPR. Kristen managed the patient on her own for five full minutes. When the transporting ambulance arrived on scene eight minutes into the incident, the patient's heart was beating on its own.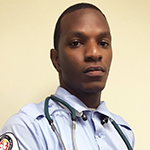 Lynford Lewis, Emergency Medical Technician
2019 Stars of Life Recipient
Mentor. Caregiver. Change agent. Those are all words used to describe Lynford Lewis.

As a teacher, Lynford helps new team members acclimate to the EMS profession. He is respected by his peers for the way he approaches his job, cares for patients and advocates for his team. Lynford demonstrates a positive attitude and solution-focused mindset. A champion for change, Lynford is involved in several organizational improvement initiatives.

Last September, when severe flooding impacted his island nation, Lynford volunteered to serve in an EMT role as part of the Trinidad and Tobago Red Cross response effort. During a different flooding incident last year, Lynford was dispatched to a marooned area. His ambulance was unable to reach the patient, but Lynford found and boarded a truck that was able to take him and his equipment to the patient's side.

Lynford's dedication to serving patients and the EMS industry are commendable.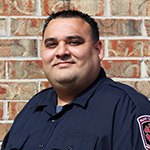 Michael Sanchez, Emergency Medical Technician
2019 Stars of Life Recipient
If there were a "Mr. Greenville, Texas" contest, Michael Sanchez would be an odds-on favorite to win it.

Last year, Michael's co-workers and local first responders picked him as Hunt County Fire Association's EMT of the Year. He's received this honor and mentorship award several times during his 17 years at AMR-Hunt County EMS. Michael helps organize employee and community-wide EMS Week activities and first responder recognition ceremonies each year. He consistently puts others' needs first.

Michael and his partner were returning to the station last winter when Michael noticed a small boy walking in the rain on the side of the road. Something didn't feel right, so Michael and his partner stopped to check things out. The boy had wandered off from school. He didn't know where he was and couldn't remember his last name. Michael's partner contacted law enforcement while Michael got the boy warmed up and gave him snacks. He was reunited with his grandmother soon, but the story doesn't end there. Michael noticed there was no booster seat in the car for the boy, who was still too small to ride safely without one, so he arranged for the family to receive one.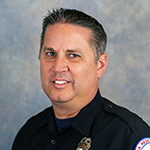 Mike Copeland, Paramedic/Field Training Officer
2019 Stars of Life Recipient
Mike Copeland has been an invaluable member of the Ventura County EMS community for the past 25 years. Throughout his career he has served as an EMT, a paramedic and a field training officer. He's developed a reputation as someone who leads by example.

Mike was one of the first to respond to the deadly shooting at a country music bar in Thousand Oaks, California in November 2018. He sprang into action mode when he received a patient with multiple gunshot wounds. Mike did not realize at the time that his patient was a long-time friend and fellow first responder. Mike transported the man to the hospital, then returned to assist other patients.

Just days after the shooting, disastrous wildfires broke out in Ventura County. No one would have questioned Mike had he asked for time off to cope after the shooting, but being the dedicated and selfless individual he is, Mike volunteered to fill available shifts during this difficult time.

We honor Mike for his tireless commitment to his patients, his fellow caregivers and the community he has lived in and served for decades.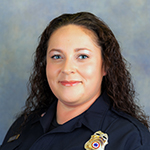 Nicole Gonzales, Emergency Medical Technician/Field Training Officer/Critical Incident Stress Management Coordinator
2019 Stars of Life Recipient
When two devastating events shook her community, Nicole Gonzales responded for responders. As the Ventura County critical incident stress management coordinator and a member of the county's behavioral health task force, Nicole is charged with ensuring first responders receive the mental health support they need after traumatic events.

Nicole provided support and comfort to her fellow AMR employees, first responders and hospital personnel in the immediate aftermath of the November 2018 shooting at a country music bar in Thousand Oaks, California. Wildfires ignited just days later, impacting the same personnel who had responded to the deadly shooting. Nicole worked with members of the Critical Incident Stress Management coalition to create plans to satisfy the mental health needs of the community, in addition to those serving the public interest.

Day in and day out, Nicole demonstrates compassion and professionalism in helping her teammates cope with large-scale public incidents and their own private tragedies. She also continues to work as a full-time EMT and is a field training officer and lead emergency vehicle operations instructor for AMR Ventura and Gold Coast Ambulance.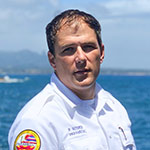 Peter Beemer, Paramedic
2019 Stars of Life Recipient
In April 2018, Kauai was hit by unrelenting rain. Forty-nine inches fell in 24 hours, causing devastation across the remote Hawaiian island. Peter Beemer was home with his wife and three children when the storm hit. Peter was trapped behind landslides and watched his car and truck float away in the flood waters, but that didn't stop him from responding. As the only paramedic on his side of the island, Peter coordinated medical operations that – in the words of emergency medical physician Dr. Erik Schumacher – "given the circumstances and available resources, left nothing to be desired."

Peter's family was evacuated; he spent nearly two weeks on site, helping his community recover. Peter provided wound care, disease and injury prevention education in the community, helped set up a walk-in clinic, did home visits and coordinated medication distribution. "Watching him was a lesson in mastery; it was as if he had done that before, many times," recounted Dr. Schumacher. "He coordinated care that was truly impactful and, whether they know it or not, the residents of the north shore owe him an enormous debt of gratitude. I am proud to have somebody so capable on our team."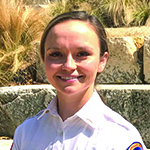 Rachel Evans, Paramedic
2019 Stars of Life Recipient
Emergency Medical Services is in Rachel Evans's blood. Rachel joined EMSA fresh out of EMT school in March 2015 and ended up working alongside many of the same people her paramedic father had decades earlier. Rachel earned her paramedic certification, with valedictorian honors, in July 2017. Since then, she's made teaching others her mission. That includes Rachel's partners, her patients and the most recent group of EMSA EMTs to complete paramedic school; they recognized Rachel for the hours she spent helping them succeed. Rachel credits her grandmother, a long-time teacher, with helping her understand the importance of sharing what she's learned with others.

Last year, Rachel received a special administrative award for her professionalism and leadership. She's been recognized many times for providing excellent clinical care and demonstrating strong teamwork, and her patient care documentation is superb. An avid runner, Rachel has competed in half- and full marathons, including the Oklahoma City Memorial Marathon. But Rachel claims what she's most proud of is that her colleagues say they'd trust her to provide emergency care to their family members.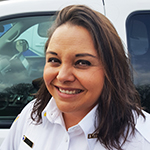 Rebecca Hartman, Lead Field Training Officer/Supervisor
2019 Stars of Life Recipient
Rebecca Hartman has grown up in the emergency medical services industry. She's been part of the team at Abbott for the past decade, but first became involved in EMS when she was 16 years old. As lead field training officer, Becca oversees trainers, conducts case reviews and helps mentor team members – all while continuing to work in the field.

After several of her team members were exposed to opiates while responding to calls, Becca took it upon herself to ensure everyone was educated and prepared for this potential exposure. She initiated a training class for employees but then took it a step further. Rebecca contacted several local fire and police departments and began teaching a class on opiate exposures. She wanted to make sure that as many first responders as possible were aware of the dangers of opiates and how they can decrease the exposures of first responders.

Another example of Becca's commitment to her community is demonstrated every Friday when she visits a local elementary school to offer high fives and a boost of encouragement to students starting their day. Several other EMTs and paramedics have been convinced by Becca to participate in the seemingly simple activity which produces extraordinary reactions from the children. Becca's positive outlook is inspiring. She has earned the trust, respect and admiration of her colleagues, patients and community.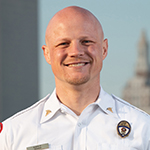 Russell Friske, Paramedic/Clinical Coordinator
2019 Stars of Life Recipient
Service has been the common thread running through Rusty Friske's professional life. Rusty joined the EMSA team in August 2014 shortly after receiving his EMT certification. He'd intended to join the fire service but fell in love with the medicine. Rusty earned his paramedic certification in August 2016 and has since become a part-time clinical coordinator. Rusty is responsible for leading the EMSA field training officer program and has taken responsibility for helping EMTs successfully transition to paramedic roles. Rusty has received numerous kudos for excellent patient care and customer service during his time at EMSA.

Before entering the EMS field, Rusty worked as a youth pastor and then as a YMCA director. Doing for others – patients, colleagues, parishioners, campers and strangers – fulfills Rusty, and he and his wife encourage their young daughters to possess servants' hearts as well. The family has adopted the values of faith, respect, integrity, sacrifice, kindness and excellence (an acronym of "Friske") and discuss how to align their lives with these values daily.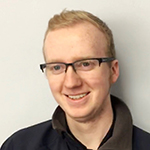 Scott Hutchison, Driver
2019 Stars of Life Recipient
On his first day on the job as an inter-facility driver, Scott Hutchison saved a child's life. Scott and his ambulance were stopped at a traffic light when a man in a parking lot started shouting and waving at him frantically. The man yelled that a baby was dying and asked Scott to follow him. Scott's EMT partner was tending to a patient and couldn't leave the ambulance, so Scott told the EMT to call 911, grabbed a kit and dashed to a nearby car himself. There he found a mother holding an unconscious toddler who wasn't breathing. The child had an airway obstruction, which Scott managed to clear. When advanced life support units arrived on scene, the child was breathing and conscious. Scott and his partner then completed their original mission – without saying a word to anyone about the incident.

Scott will likely have many other opportunities ahead to save and impact lives. He soon will begin his EMT training.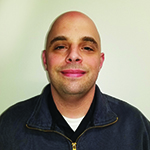 Timothy Hoar, Emergency Medical Technician
2019 Stars of Life Recipient
Timothy Hoar tried his hand at several professions before joining the AMR team in February 2018. EMS seemed like a perfect fit for Tim, a U.S. Army combat veteran.

Last July, Tim's military training proved essential to defusing an extremely dangerous situation and preventing bloodshed. Tim and his partner responded to the scene of a call involving a violent patient at a local nursing home before police arrived. Tim spoke calmly to the man to de-escalate the situation and gained his trust. Tensions flared again, though, and the man brandished a pistol. When he fired a shot toward a member of the nursing home staff, Tim's military training kicked in. He swept the patient's legs, took him to the ground and secured the weapon. Once Tim had the patient restrained, he reverted to caregiver mode – and put a pillow under the man's head to reduce his discomfort while they waited for officers to arrive on scene.

After the incident, authorities lauded Tim for his incredibly brave actions. The Buffalo Police Public Information Officer called Tim a hero for bravely wrestling the firearm, which contained four additional live rounds, away from the patient. There is little doubt that Tim's actions that day saved many lives.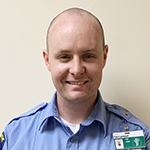 Timothy Lambert, Paramedic
2019 Stars of Life Recipient
Timothy Lambert completed his paramedic field internship at AMR's Hartford operation and then joined the team in early 2018.

Last May, just two months into his career as a paramedic, Tim and his partner responded to what they thought would be a routine medical call involving an emotionally disturbed patient. But when Tim and his partner arrived on scene, they found a severely injured police officer. The officer had been stabbed multiple times in the neck and was losing blood quickly. Every second mattered. Tim and his partner quickly packaged the police officer for transport, and Tim began treating her life-threatening injuries at once. They arrived at the trauma center within six minutes.

The officer successfully recovered from her injuries. Tim's rapid response and expert care in the first few critical minutes of the incident were key to the positive patient outcome.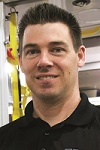 Alex Anderson, Critical Care Paramedic
2018 Stars of Life Recipient
American Medical Response
Las Vegas, Nevada

Alex heard about the catastrophic event in Las Vegas on October 1, 2017 and responded to station, knowing he would be needed. He was assigned a decompression unit with Dr. Barnum—they raced into action and began providing care. With his advanced skills as a CCT medic, he made a difference in many patients' outcomes. As the night unfolded, neither man knew how long they would be needed to run busloads of patients to the hospitals but that didn't matter, he would stay as long as necessary.

Because of his tenure and record of service, his coworkers, as well as hospital staff, want him to be their medic should they ever need one. He is extremely caring and goes the extra mile for his patients. He has also helped develop many CME opportunities for the local operations as well as being an integral part in updating advanced response techniques such as using the bus to treat and transport patients from mass causality incidents. Always humble, he does not consider himself a hero.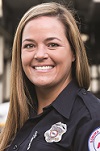 Andrea Strongman, Paramedic, Relief Operations Supervisor, Field Training Officer
2018 Stars of Life Recipient
American Medical Response
Santa Rosa, California

If you are lucky enough to be partnered with Andrea your chances of having a slow shift tend to be limited since she has a reputation of being dispatched whenever a big event or rough call occurs. This reputation was solidified on October 8, 2017, when a devastating fire hit the Sonoma Valley region.

Andrea and her partner were working the night shift when the fire began. High winds quickly spread the fire across the region, knocking down power lines and inundating the area with smoke and ash.

Andrea and her partner were dispatched to evacuate a paraplegic patient from his home that was in the direct path of the fire. They arrived to find the home engulfed in flames with no firefighting resources available. Despite making every effort to gain entry, the flames were so hot and destructive it became clear the fire would prevent any further rescue efforts. Distraught, Andrea and her partner had to compose themselves so they could continue to run calls being dispatched that night. Together they performed countless residential, hospital and skilled nursing facility evacuations, in addition to emergency medical transports to the ERs that were still open.

Andrea accomplished this all in the midst of consoling and reassuring several of her colleagues who had lost their homes. Andrea's partners may not always benefit from her reputation, but without question her community and her patients do.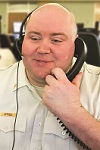 Brandon Jones, EMSA - Paramedic and Emergency Medical Dispatcher
2018 Stars of Life Recipient
EMSA
Tulsa, Oklahoma

Some people are known to wear their hearts on their sleeves. Brandon Jones is known to wear his life's mission on his forearm – literally. Two verses from the 82nd Psalm are tattooed on Brandon's arm and speak to his commitment to be a servant and protector of those in need. It's both ironic and poignant, given that Brandon has found himself in great need more than once.

Brandon joined the EMSA team as an EMT in 2009. He started paramedic school in 2010, but battled alcohol abuse, financial crises and, ultimately, homelessness. With support from his EMSA family, Brandon got back on his feet, stopped drinking and graduated. But Brandon relapsed after responding to an apartment fire that killed two children. Then, while working to maintain good health, Brandon suffered a devastating injury that took him off the ambulance. He was offered a position as an emergency medical dispatcher in 2014 and has since flourished, personally and professionally. Brandon is renowned for making quick, strategic decisions and championing the interests of patients and field crews alike.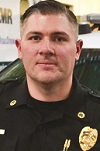 Brett Dragun, Paramedic and Operations Supervisor
2018 Stars of Life Recipient
American Medical Response
Las Vegas, Nevada

On October 1, 2017 Brett was among the first wave of initial responders to the Route 91 Festival shooting. After attending to a truck full of injured patients, he immediately assumed a leadership role. He began collaborating with fire command and assisted getting transport units to anyone that needed it. He ensured a proper response from AMR.

As the night transitioned into light, he did not stop working on the incident. He began checking on crew members and making sure they were OK. He spent time with anyone that wanted to talk it out in the days that followed. In his more than eight years of service with AMR, Brett is known as the encourager, mentor and consummate professional. He has also served on four disaster deployments where he remains the same caring individual. He encourages EMTs to further their education, volunteer their time for the disaster response team, or even read to elementary students. His colleagues know Brett as someone who is always available for them and is the calm in the midst of crisis.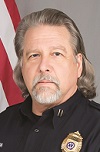 Bruce Hagen, Paramedic and Field Supervisor
2018 Stars of Life Recipient
American Medical Response
Napa, California

Bruce's distinguished 35-year career in EMS and countless certifications, including mountain and wilderness rescue, are exactly the traits you want in an individual coordinating EMS response during one of the nation's worst firestorms. On the evening of, October 8, 2017, Bruce, operating a 4-wheel drive quick response vehicle, was the Field Supervisor on-duty and was already halfway through his shift.

At about 9:30 p.m., calls came in over 911 Fire/EMS dispatch channels about the reports of one or more spot fires in the hills above the City of Napa. After contacting the CAL Fire Incident Commander (IC), Bruce assumed the role of radio liaison to manage EMS radio communications between the PSAP (dispatch center) and the Fire IC.

A report then came in that up to 45 people were trapped in homes along Atlas Peak Road and were unable to evacuate. With no fire resources available, Bruce requested the help of the CHP H32 helicopter to assist the AMR Operations Manager and multiple AMR ALS ambulance units with the rescue evacuations. The AMR crews, along with Sheriff's Deputies, then went door to door to evacuate residents.

As the fire progressed, Bruce and the Fire IC became surrounded by the fire and were forced to evacuate themselves. As Bruce was pulling out of a parking lot, he observed a woman running to flee the area and she was struck by a blowing road sign that knocked her to the ground. He placed her in the back of his supervisor vehicle then drove to a safer location.

Bruce continued to work, without a break, until about 3:00 p.m. when he was relieved by another supervisor. After a short rest period, he returned to work and completed additional shifts during the response phase of the disaster, which lasted for two weeks. He worked with fire agencies at a field command post and staging areas, and directed incoming EMS resources, including mutual aid strike teams, to various assignments.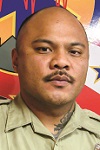 Callen Daquiaog, Paramedic
2018 Stars of Life Recipient
American Medical Response
Las Vegas, Nevada (MedicWest)

Callen Daquiaog is a hero and teacher among heroes. However, being the humble man that he is, he would never admit it. On October 1, 2017, he was one of many who responded to the Route 91 Festival shooting. He made life saving decisions in the face of danger. At the time, no one knew when the shooting would stop or where the shooter was. Multiple conflicting reports of different locations meant no scene was safe. Callen was responding to the east side of the venue, he came to Duke Ellington Way and faced the carnage head on. He assisted two off-duty EMTs from California, themselves shot, load victims in his unit. He made the decision, with a full ambulance, to head to the trauma center. His military upbringing told him that the situation was dangerous. He stayed calm and treated the critical patients in his ambulance. He dropped them off quickly, hoping he would see the two EMTs again.

He returned to his unit and went back towards the concert venue. He was sent to the command post where they staged for some time before being sent to a nearby smaller hospital where busloads of patients were being taken. He helped the ER triage and reprioritize transfers out, taking six victims to an outlying hospital. He is credited by physicians and nurses for his decisions that undoubtedly saved many lives. In his almost four years at MedicWest, he is known as the calm amidst the chaos. He can always be counted on to help out at events like the Route 91 Festival shooting or teaching a new EMT. He was honored by the agency that employs the two EMTs for his valor. He designed a patch for the event and donated the proceeds to the victim's fund. A true hero.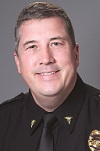 Dr. Michael Barnum, Medical Director
2018 Stars of Life Recipient
American Medical Response
Las Vegas, Nevada

Dr. Barnum is well known in the Las Vegas EMS community. Besides being the assistant ER director for Valley Hospital, he is the Las Vegas AMR Medical Director. Whether teaching new paramedics at our training center or the AMR operation, lecturing medical students, assisting EMS students in the ER or assisting paramedics bringing patients into his ER, he is the "go to guy" for all things EMS. He maintains multiple certifications from Swift Water, Vertical Rescue, Firefighter, paramedic and is also an Eagle Scout and a pilot.

On the night of October 1, 2017, he rushed into work in his EMS capacity to help assist caring for patients and taking the load off the system. He loaded multiple patients on a bus with a fellow AMR CCT Medic and went to the hospital. His actions not only made a difference on scene but also to the receiving hospitals and trauma centers. As with other Stars, he does not consider himself a hero, he was just doing what needed to be done.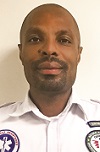 Duane Lessie, GMRTT - EMT
2018 Stars of Life Recipient
Global Medical Response
Port of Spain, Trinidad & Tobago
Duane has been a member of Global Medical Response of Trinidad and Tobago (GMRTT) for just over 11 years. He is deployed in field operations as an EMT. Prior to his current role, he served in the Communications Department as a System Status Dispatcher. Duane is also currently enrolled in the company's paramedic certification program which aligns with his career path of advancing his skills as an EMS professional. Duane serves as a mentor for new EMTs.
Duane's passion for helping others extends beyond the corridors of GMRTT. He is currently the Health Coordinator for the Bournes Road SDA Church. In addition to this, he conducts compression-only CPR training at schools in his community, where he volunteers to provide fitness training, encouraging healthier lifestyles. Duane lends his passion to fitness and health to his community; it came as no surprise when he agreed to the request by the Petit Valley Football Club to provide his services as a physio trainer, assisting his team to the league championship.
Duane wears his heart on his sleeve. It is because of these attributes he was nominated resoundingly by his peers to be the 2018 GMRTT Star of Life.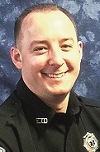 Eric Forsythe, EMT and Field Training Officer
2018 Stars of Life Recipient
American Medical Response
Seattle, Washington

On the afternoon of January 29, 2018, Eric, a 15-year veteran, was running some errands while off-duty. After turning off a local Interstate, Eric noticed a teenage boy on the overpass standing on top of the Jersey barrier staring at the freeway below.

That's when Eric's instincts kicked in. He pulled his car over and cautiously confronted the young man. Eric used all his training and reasoning skills to persuade him not to jump. After some careful negotiation, Eric gained his trust and convinced the boy to step away from the edge. When the police arrived, Eric learned the boy had been reported missing for the last 24-36 hours.

The Chief of the Lakewood Police Department presented Eric with the Life Saving Award for his heroic actions. Eric is truly a caregiver willing to go above and beyond for the community he serves, and a perfect example of what it means to be a Star of Life.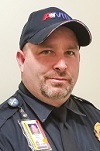 Jamie Georgi, Paramedic and Associate Supervisor
2018 Stars of Life Recipient
American Medical Response
Houston, Texas

Jamie Georgi's numerous selfless acts during Hurricane Harvey demonstrate why he is known for his commitment to his calling. As Hurricane Harvey worsened, AMR Houston committed to relocate dozens of patients from one hospital to another that was out of harm's way. Jamie volunteered to serve as AMR's liaison at the receiving hospital. Over several hours, AMR evacuated 88 patients to safety. Jamie was hailed for beautifully coordinating resources between AMR and the facility.

As the storm raged, a hospital representative asked AMR to return a discharged patient to his home. Two crews tried but were unable to reach the hospital. Jamie decided to give it "one last shot" and enlisted a crew partner. In darkness, heavy rain and high winds, they made their way through less-flooded backroads to make the transport happen.

Jamie worked day and night, staying positive and frequently checking on crews' wellbeing. Some had lost everything. When Jamie's leadership told him to go home and rest, he went home but he didn't rest. Instead, he assembled a cooking team which provided four days of fresh meals to the numerous AMR personnel in Houston from several states.
With typical modesty, Jamie says everything he does is part of a team effort.

Jimmy Miller, Paramedic and Field Training Officer
2018 Stars of Life Recipient
American Medical Response
Jackson, Mississippi

Jimmy and his partner were returning a patient to his nursing home when another vehicle smashed into their ambulance twice, flipping the truck on its side. Jimmy suffered potentially life-threatening head, neck and chest injuries.

But despite his serious trauma, Jimmy continued to focus on his patient. He told rescuers to remove his patient from the ambulance first. At the hospital, from his own stretcher Jimmy could see his patient wheeled by. Jimmy called out to the patient's nurse and gave her a detailed report just as he would ordinarily do with anyone in his care.

Because of the accident, Jimmy missed four months of field work but during that time he taught classes as one of his operation's field training officers.

His supervisors said, "Jimmy is excellent in all he does. He personifies everything a paramedic should be: skilled and deeply compassionate, a patient advocate and a mentor to his colleagues."

Jimmy is also known for helping his co-workers with personal needs. As one co-worker said, "I think helping others is simply in his genes."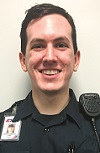 Joshua Epperson, EMT
2018 Stars of Life Recipient
American Medical Response
Washington, DC

Joshua is being honored as a Star of Life for his continued commitment to public service, bravery and dedication as an EMT. Joshua has the skill, mindset and tenacity to handle emergency scenarios in a quick-decision environment. His actions proved this when he assisted a fellow AMR ambulance crew after he noticed them stopped on the Interstate. The crew was on a 911 call with a distressed patient who became violent and combative en route to the hospital. He acted quickly to aid the crew, provide assistance and control the situation until police arrived. His actions helped to prevent any further injury to the crew and patient.

Josh has been with AMR working with the DC 911 system since it began, joining to get more fast-paced situational emergency experience. He enjoys his work and continues every day to pursue his career in public safety.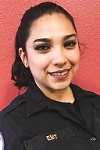 Karis Arce, EMT
2018 Stars of Life Recipient
American Medical Response
San Francisco, California

Unlike many students working their way through college, Karis did not push the easy button when it came time to choose a job. Not only did she decide to become an EMT while attending school, she also chose to work in AMR's San Francisco operations, one of the busiest EMS systems in the state.

On July 11, 2017, around 8:30 p.m., Karis was completing paperwork inside the ambulance while parked outside a local ER when she observed a woman approaching quickly carrying a one-year-old child. The boy had choked on a piece of cantaloupe, was not moving or talking, and his lips had started turning blue.

Karis' training immediately kicked in and she jumped into action, moving first to back blows to attempt to dislodge the blockage, then chest thrusts and finally to finger sweeps, which ultimately dislodged the cantaloupe. The child immediately took a deep breath in, started crying, and regained his color. Karis said it was the most beautiful cry she had ever heard.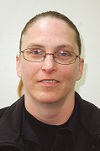 Laura Wolcott, Paramedic
2018 Stars of Life Recipient
American Medical Response
Rochester, New York

Laura has been a member of the AMR team since 2003. After becoming a Certified First Responder and then an EMT and volunteering at GVEMS/Caledonia Ambulance for six years, she realized she had found her calling. In 2005, she decided it was time to go back to school and get her paramedic certification. She received her certification in 2006.

In her work as a medic on the overnight shift at AMR, Laura has responded to many horrifically violent scenes in the past year. She and her partner were the unfortunate witnesses of a near-homicide, having arrived on a scene for a non-specific emergency incident prior to law enforcement. Laura cared for the first critical patient on this scene after witnessing that patient being brutally attacked by a pitbull. She maintained her professional demeanor and composure, requesting law enforcement to the scene. This is only one of several high-stress incidents that Laura has responded to in the recent past. Laura responded to multiple mass shootings during the past several years. While she deals with her own emotions, Laura always works hard to help others cope with theirs. Laura is a medic who is always available to support others and continually works to enhance provider/responder safety in EMS by sharing her experiences with new providers. Laura is a resilient professional and as a full-time caregiver in a challenging urban environment, a most deserving "Star."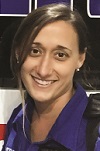 Lindsey Duff, AMR Air - Flight Nurse
2018 Stars of Life Recipient
AMR Air Ambulance
Englewood, Colorado

Lindsey has gone above and beyond her expected duties by volunteering for missions during her off-time. Some of these missions take her away from home for multiple days or weeks at a time. One of the missions Lindsey volunteered to complete was a very complex bariatric transport to the Middle East. No other company had the resources to complete this mission and Lindsey was not only responsible for patient care, but also had to take care of another medical crew member when she became seriously ill during the lengthy transport.

During AMR Air Ambulance's more than four-month FEMA deployment to the Virgin Island's hurricane relief for Irma and Maria, Lindsey spent six weeks deployed with only two breaks lasting less than a week each. She voluntarily sacrificed her personal time, as well as the holiday season, to support the Virgin Island community. Lindsey is truly a selfless and loyal flight nurse who provided strenuous patient evacuation while living in suboptimal conditions in a post-disaster zone. She received positive recognition from other air medical programs for her energetic and "can do" attitude and represented our organization with honor.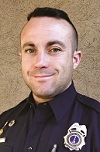 Luke Tschirhart, Rural Metro - Firefighter and Paramedic II
2018 Stars of Life Recipient
Rural Metro Fire Department
Tucson, Arizona

Luke Tschirhart truly embodies AMR's core values through his dedication to the mission. He has been a part of the Rural Metro Fire Department family for more than 10 years, where he is known as a mentor, leader and friend. He spends countless extra duty hours working alongside our medical director, pre-hospital coordinator and leadership team to direct committees, perform research, participate in policy development and revision, as well as instructing most of our continuing education hours.

Luke is a Field Training Officer for new paramedics, training them in all aspects of the job while they are on probation. He is also a member of the department's Technical Rescue Team, where he helped to design and build the program from the ground up. This included SOG/SOP development, equipment selection and countless training hours. No matter the time of day or number of calls, Luke responds promptly with a smile on his face to provide the best possible customer service and patient care.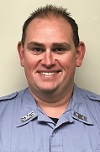 Michael Schwenke, Paramedic and Lead Field Training Officer
2018 Stars of Life Recipient
American Medical Response
Effingham, Illinois (Abbott EMS)

In the Effingham, Illinois area Mike has been a respected member of the EMS community for 14 years. He enjoys teaching almost as much as being a paramedic. During his career he has taught countless numbers of first responders, EMTs and paramedics. Mike excels in his teaching and wants to make sure his coworkers can meet the same level of excellence he has for himself. While Mike has only been with Abbott EMS for one year, his dedication to the EMS profession has proven invaluable to the operation.

He wants everyone to be knowledgeable and takes the time to answer questions. Mike has met with local hospitals to train them on the airways used; they had not used IGELS prior to Abbott EMS. Mike has also made time to meet with the local fire departments to let them know what Abbott is doing and how they would be able to better help on emergency calls.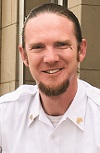 Nicholas Thayer, EMSA - Paramedic and Preceptor
2018 Stars of Life Recipient
EMSA
Oklahoma City, Oklahoma

Finding one's place in the world can be a long, difficult process. And few have followed the same path— make that the same tracks—that Nicholas Thayer did early in his life. Nicholas spent three years during his early 20s living in boxcars and hopping freight trains. He traveled coast-to-coast by rail three times and then tried his hand at many different jobs: construction worker, musician, lifeguard and restaurant attendant before finding his calling in the emergency medical services field.

Nicholas worked as an EMT for a critical care transfer service in north Texas before joining the EMSA team in January 2012. He attended EMSA's in-house paramedic program, graduating as valedictorian of his class in 2014. Though Nicholas's academic achievement and unusual life journey are noteworthy, it's his deep compassion and commitment to his team members and patients that make him a true star. "The most rewarding thing a human being can do is help another human being," explains Nicholas. "I get to do that for living."

Nicole (Nicky) Androski, EMT
2018 Stars of Life Recipient
American Medical Response
San Diego, California

On May 18, 2017, Nicky and her partner, Thomas Hlava, came to stop at a traffic light. In front of them was what Nicky describes as a "very good-looking Corvette." As the light turned green, the Corvette started moving forward and then quickly stopped for no apparent reason. As they were about to pass, Nicky noticed another driver frantically pointing at the Corvette and making a choking sign.

Nicky immediately placed the ambulance in park and approached the driver's side of the vehicle where she observed the driver slumped to the side and not moving. The vehicle started to move forward and Nicky sprinted after it. The Corvette was still moving forward at about 5 mph when Nicky finally caught up to the car. She could hear fast gasping respirations coming from the driver, but the door was locked. Luckily, the window was down and Nicky leaned through it to activate the emergency break, stopping the vehicle.

At this point, she tried to arouse the patient but he remained unresponsive. Nicky tried to locate the inside door handle but couldn't find it. She lowered the passenger side window, climbed into the vehicle and turned off the engine.

Nicky then performed a pulse check on the driver, which revealed no pulse. She began chest compressions while still in the passenger seat. With the assistance of her partner and an off-duty Rural Metro paramedic, a monitor was attached which identified patient was in VFib. It took two shocks, but the patient's heart converted and he had a ROSC. An IV was accessed and fluids administered and the patient resumed breathing on his own.

Nicky later learned that she saved Dr. James Mankowski, retired U.S. Navy veteran and Doctor of Physics.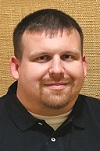 Randy Nichols, Paramedic and Education Director
2018 Stars of Life Recipient
American Medical Response
LaGrange, Georgia

Randy has been a member of AMR in LaGrange, Georgia, for four years. He started as an EMT but quickly progressed to paramedic. He has also taken on additional duties including FTO/Shift Supervisor, Disaster Response Team member, Director of Education and part-time fleet mechanic—all while making sure that 74 people of his EMS family feel welcome.

Randy asked if AMR could start some education classes. Once he got the approval, he was off and running taking on the responsibility from ordering books to understanding the Georgia licensure requirements. He has developed an EMT Basic Class and an AEMT Class, while developing three Level 3 instructors. Word has gotten out about the success of the AMR LaGrange education programs and they are now hosting four classes and have a waiting list. All because Randy recognized the need to do better as an industry in teaching the next generation.

Randy's compassion for his team and his never say no attitude has made him very approachable, which allows him to help everyone from day one of employment to team members that have been at AMR for over 20 years. As Randy would say—making AMR great in "Two Thousand One Eight!"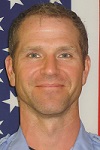 Robert Aberle, Paramedic/Reach and Treat Team Member
2018 Stars of Life Recipient
Clackamas County, Oregon
Lancaster, CA

In the early morning of August 5, 2017 Robert and his partner were dispatched to a patient that had fallen into a river while rappelling at Frustration Falls, a remote area of the Mt. Hood National Forest. The patient was reported to be in the water with a compound leg fracture. Rescuers initially estimated it would take 6-10 hours to get the injured man out of the canyon because of the sheer length of rope required. However, because of the remote location, difficult terrain and an inability to communicate by phone or radio, the rescue extended to 24 hours.

Robert hiked miles to locate the patient. Once located, Robert then began treating his injuries, administering medications and keeping the patient warm and comfortable. With no ability to communicate due to the remote location, Robert stayed with the patient until a Blackhawk helicopter could be activated to extract them the next morning.

For 17 years of Robert's 19-year career in EMS, he has been a member of the Reach and Treat team. Robert is also an Ultra Runner and a personal trainer, and has recently started training the patient that he saved that day.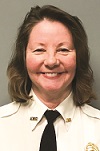 Rosemary O'Keefe-Kirschner, Operations Supervisor
2018 Stars of Life Recipient
American Medical Response
New Haven, Connecticut

When someone thinks about AMR New Haven, their immediate thoughts would instinctively turn to Rosemary O'Keefe-Kirschner. She is simply the heart and soul of New Haven. There is not one employee who has not been positively affected by Rosemary. She constantly looks for ways to assist her co-workers and her community members who may need a helping hand. Rosemary is the kind of person who no matter what she may be experiencing personally, is always looking out for those around her. She is truly a selfless individual who will stop at nothing to help someone in their time of need.

Rosemary is the paramedic that employees look up to for many reasons. She is the one you go to for advice and mentorship or to discuss a difficult call. She has been honing her skills and serving this community for 39 years, and it all came together recently when she had a code-save of a 39-year-old female. Thanks to Rosemary's knowledge and experience this young mother of three returned home to her children.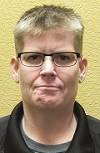 Sheri Jones, Critical Care Paramedic
2018 Stars of Life Recipient
American Medical Response
Las Vegas, Nevada

Sheri was another hero on October 1, 2017. She was part of the initial wave of team members responding to "man down." She made her way towards the incident and ended up at one of the nearby hotels finding multiple victims, all deceased. Knowing that the radio kept assigning additional calls as reports of multiple casualties and shooters came flooding the system, she remained determined to find someone that could use her help despite her heart being broken by the carnage she saw.

She set up a triage area at the hotel and began treating hundreds of patients. She is credited with making a difference and saving many. In her 25 plus years of service, she has worked her way from EMT to CCT Paramedic and FTO. She instructs EMTs at the local community college, volunteers for long distance CCT calls, and anything that needs to be done. Always a caring voice for even the sickest of patients, she can be counted on to be an advocate for her patients as well as her partners.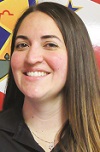 Stacy Dockery, Critical Care Paramedic
2018 Stars of Life Recipient
American Medical Response
Las Vegas, Nevada (MedicWest)

On October. 1, 2017 Stacy Dockery was attending the Route 91 Festival when the gunfire rained down upon her. Her instincts kicked in and she shielded her best friend and then went to work assisting victims on the ground. She assisted other off-duty medical personnel with bleeding control, triage and loading patients into whatever vehicle they could find. As the incident continued to unfold, she realized the gravity of the situation and knew she would be needed throughout the night.

She placed her friend in safety and sped towards the station. She donned her uniform, complete with her cowboy boots, jumped on a unit, and went to work running 911 calls. She ran calls into the night until the situation was under control. She was later featured in a NY Times video, where a reporter had captured her working on a patient in the concert venue. In her almost 10 years with MedicWest, she has become a counted on CCT paramedic that does what is needed, including working rodeos and other events.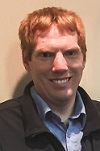 Timothy Hoffman, Critical Care Paramedic
2018 Stars of Life Recipient
American Medical Response
Grand Rapids, Michigan

Tim Hoffman has been a dedicated AMR employee for more than 12 years. Tim grew up in Holland, Michigan and it was a natural step for him to become a paramedic. Tim's father, John, is also a paramedic who works for AMR in Holland.

Tim started at AMR as a wheelchair van driver on August 16, 2005. He worked through school and became an EMT, then a Paramedic, and finally a Critical Care Paramedic. Tim had nearly perfect attendance throughout his employment. He frequently volunteered for charity runs and local community events.

Tim was easy going, well liked, warm hearted and always had a big smile.
Early in the morning of August 7, 2016, everything changed. Tim and his partner Kevin Jongekryg were on duty and at approximately 4:30 a.m., as they were driving through a rural coverage area, they were hit head on by a drunk driver. Tim was in critical condition with a devastating head injury.

After a arduous program of rehabilitation, on January 29, 2018, Tim returned to light duty work at AMR. He has verbalized that he loves to "help people" and still wants to be able to help in any way he can. Tim will always have that "care giver" spirit that sets apart our AMR employees.
It is wonderful to see how excited he is to be back in his uniform and working in the building. He has the same easy going, big smile and warm heart.

Tim is so proud to work for AMR and we are so happy to see how far he has come.